Alpinestars - Tech 10 Supervented Boots - White/Bright Red
Alpinestars

The benchmark boot in Motocross, the Tech 10 Supervented boot further advances the innovations that make it the most technical motocross boot ever. Featuring two inlet ports on the front, a ventilated shinplate, perforated padding and extensive mesh sections, the Tech 10 Supervented has been designed for maximum airflow through the boot's front and effective heat exchange. The new mesh inner bootie boasts a 3D Higher Spring insole which uses air channels within the sole for optimal levels of ventilation, while also creating a cushioning effect for enhanced levels of comfort. There is also a new sole with an extended honeycomb design for superior grip and feel on the bike's pegs, especially in wet and muddy conditions.
FEATURES
Construction
Construction uses a highly breathable, perforated microfiber.
TPU features are combined with ventilation zones and a new airflow system sole for breathability and superior ventilation.
Two large inlet ports on the front of the boot with exhausts at the back for optimized levels of airflow and heat exchange.
Co-injected for strength and structure, the exclusive TPU and rubber compound panels provide superb levels of grip contact, durability, and heat resistance
The contoured calf protector ergonomically wraps around the rear leg and is constructed from a dual-density compound rear blade system to offer progressive dampening of excessive torsional forces.
The shin plate features a new anatomic design for reduced surface area and weight-saving.
Completely re-designed sole with proprietary grip sculpturing to improve foot-peg performance, grip, and mud and water run-off. Exclusive dual compound sole is seamlessly integrated into the multi-density foot base structure with built-in support. The sole offers superior durability, grip, and feel while riding, and improved performance on the shifter.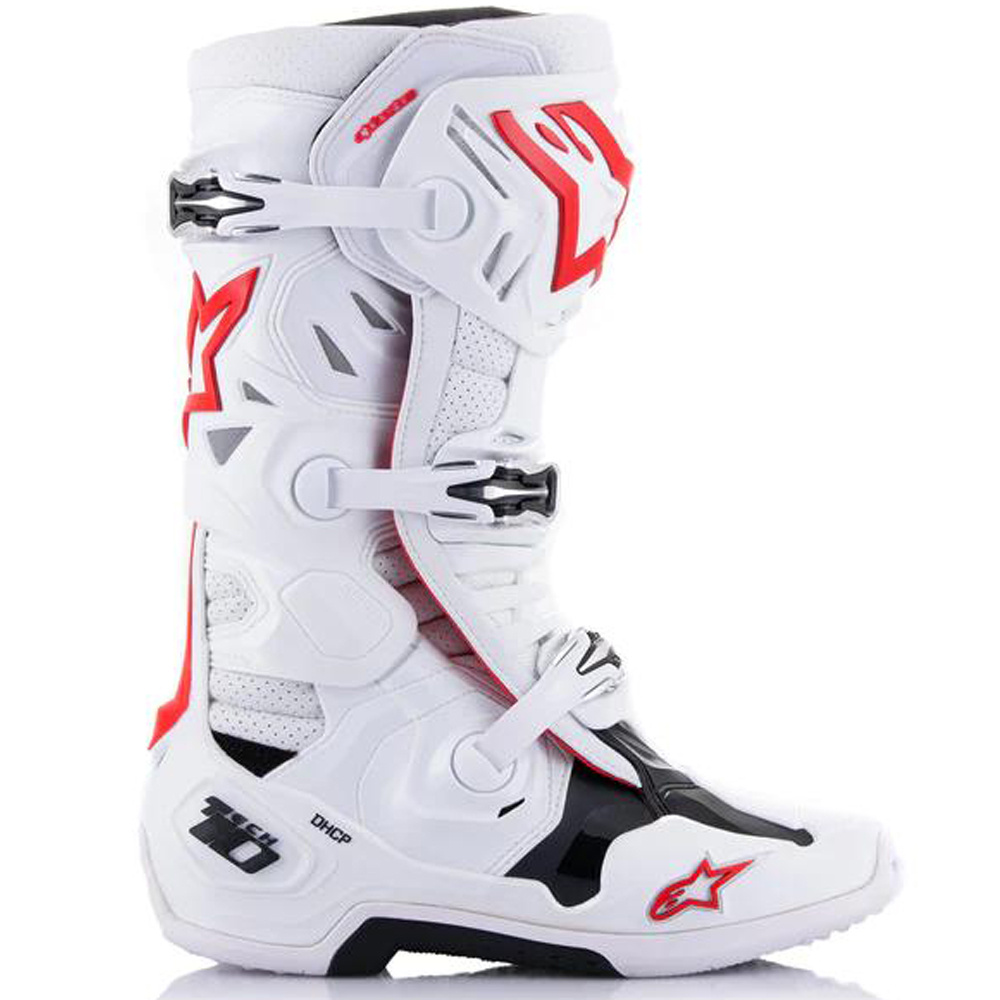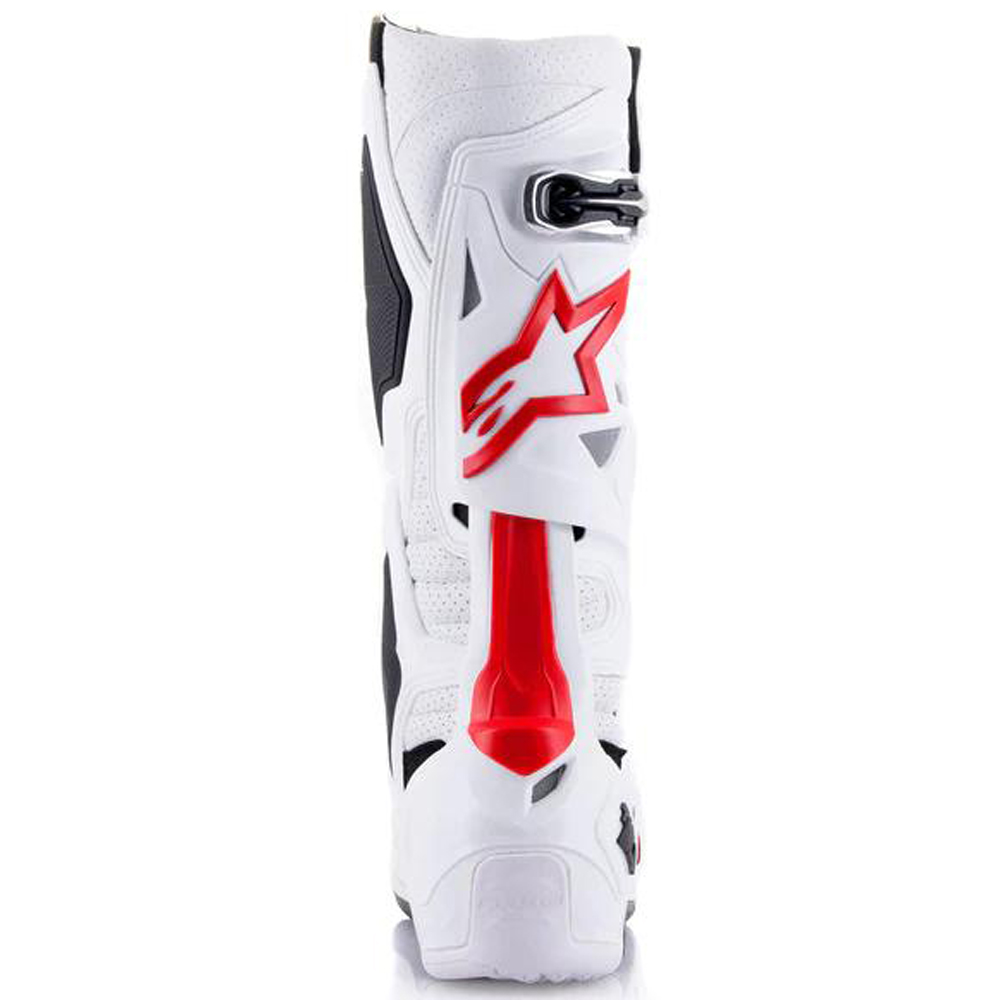 Key Features
Innovative, lightweight upper combines advanced lightweight microfiber with an impact and abrasion-resistant TPU shell.
The foot shell features five different compounds in a single lightweight piece to offer strength while maintaining flexibility and structural integrity. The foot shell incorporates heel and toe protection and is highly resistant to abrasion and impact while adding to the boot's overall durability. The foot shell also includes an integrated shank for support and structural integrity.
Frontal protection features a dual closure system with an internal microfiber flap, plus hook and loop fasteners for a precise fit closure attached securely with a micro-adjustable, easy-to-operate, lightweight buckle.
The shin incorporates a unique TPU blade system engineered to prevent frontal hyper-extension and offer greater flex control.
Soft microfiber gaiter helps seal out excessive water and dirt entry, while the 3D mesh lining ensures improved air circulation and comfort.
3D mesh lining incorporates anti-sliding suede on the heel area to keep the foot located inside the boot.
Highly ventilated perforated padding for optimized ventilation and airflow.
Perforated footbed for additional cooling.
The central sole insert features a micro grip and side hooking grip design. It is easily replaceable and Alpinestars offers a full sole replacement and boot repair service.
The inner boot has a mesh construction for optimal levels of airflow.
Anatomically optimized for weight-saving and ergonomics, the new mechanical buckle closure system features a nylon and fiberglass compound for improved durability and strength.
The new slim-line buckle closure system includes high-impact bridge closures which are cold forged for precision and strength. The buckle closure system features a memory and a quick release/locking system with a self-aligning design for easy, precise closure and improved riding performance and security. All buckles are easily replaceable.
Air vents on the PU lateral calf plus a breathable mesh insert improve comfort and reduce fatigue on short and long rides.