Givi Trekker Outback Black Line - 58 Litre
Monokey trekker outback motorcycle case in aluminium, matt black painted, 58 ltr
Designed for rear placement, this spacious 58-LTR top case attaches to the motorcycle using a MONOKEY plate.
Its square structure in black-painted aluminium in the BLACK LINE version with contrasting stainless steel details, represents a minimal and elegant alternative to the natural finish offered by the OUTBACK 58
Able to comfortably hold 2 modular or full-face helmets, this top case (also available in a 42-LTR version) offers the possibility to attach objects or other bags on top of the lid, thanks to the 4 upper strap loops.
The technical features, which also include the Security Lock mechanism and a useful mat for the base that absorbs impact and vibrations, now include optional accessories that allow you to personalise the top case to suit your own taste: from the elasticated net that secures luggage to the underside and the polyurethane backrest, to the internal courtesy light, the waterproof inner bag and many others.
Note: it cannot be fixed to plates equipped with the stop light kit connection.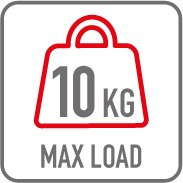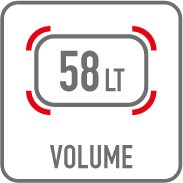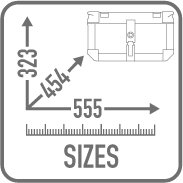 Features: