HUSQVARNA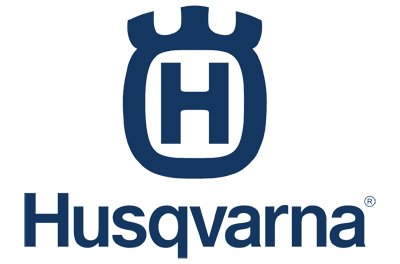 Availability:
Call For Availability
The EE 5 is Husqvarna Motorcycles' first step into electric mobility, drawing on the brand's rich motocross history combined with modern, pioneering technology. Powered by an adjustable electric motor capable of rivalling its 50cc fuel-powered counterparts, it is perfect for young racers and grassroots beginners. The EE 5 is also fully adaptable and adjustable for height, making it accessible to younger riders. Additionally, low noise and zero carbon emissions make the EE 5 more accessible to younger riders and more accepted in areas where noise emissions are restricted.
Rated output

2 kW / 3,200 rpm

Torque

13.8 Nm

Traction battery

Lithium-ion

Charger line voltage

80-240 V/50-60 Hz

Charging input

Quick charging 5 A @ 230 V (AC)

Charging power

900 W

Charging time 100 %

70 min.

Charging time 80 %

45 min.

Cooling

Air cooled

Electric motor

48 V - BLDC motor with outer rotor

6000 rpm

Max. power

5 kW / 3,900 rpm

01. ZERO EMISSIONS. MORE RIDING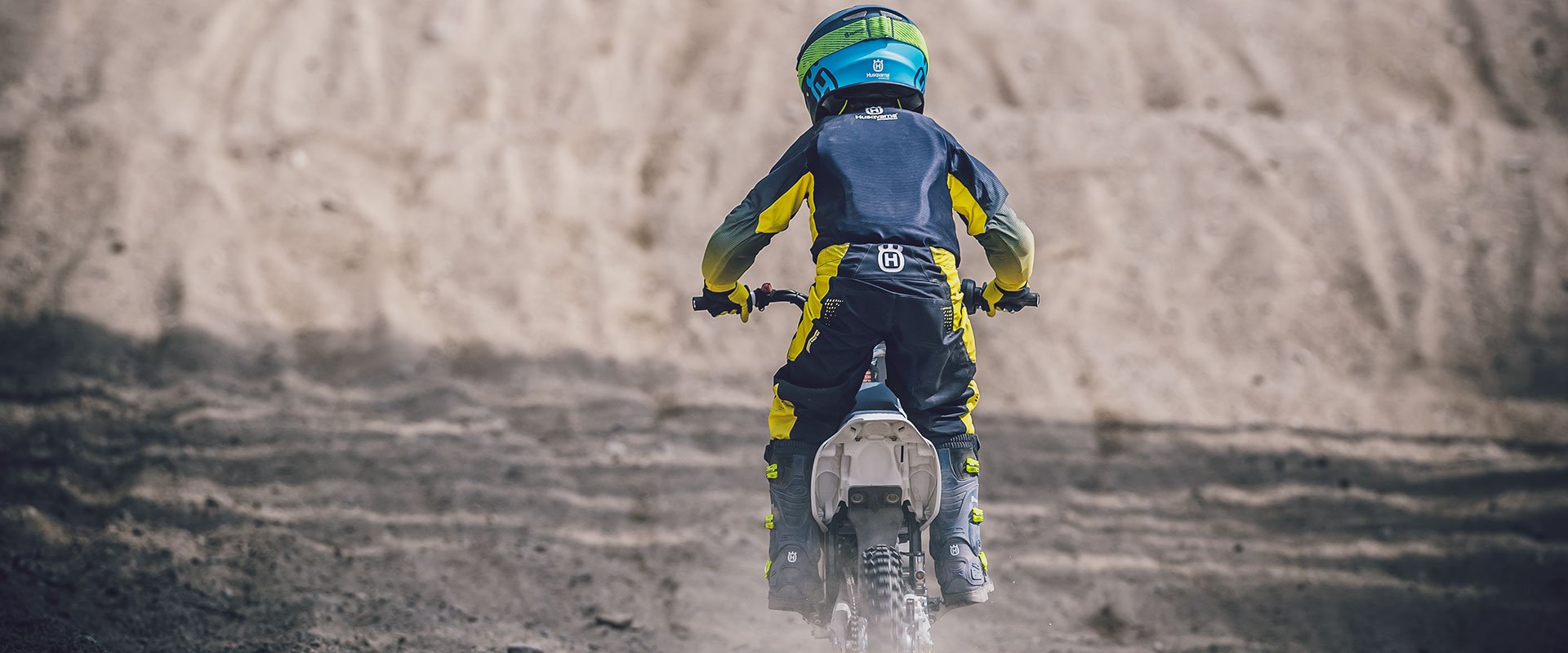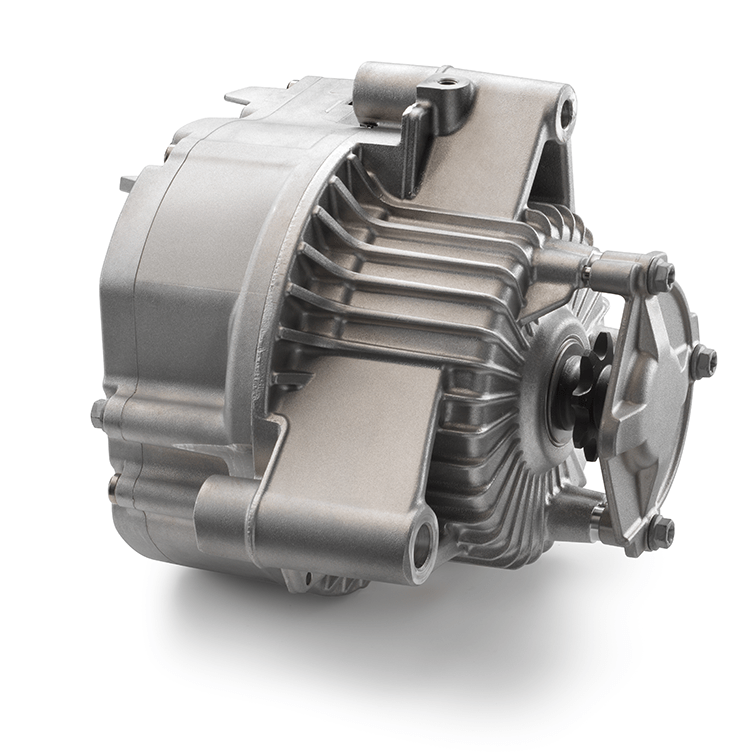 ELECTRIC MOTOR
The electric motor fitted to the EE 5 produces a peak power output of 5 kW - much the same as its 2-stroke counterpart. The permanent magnet, air-cooled motor features an extremely compact and slim design, which is well suited to the smaller chassis. The electric motor is also air-cooled, water and dust-proof, making it largely maintenance free. Lastly, an integrated control unit (ECU) guarantees a direct, but very controllable and unintimidating power delivery in all conditions.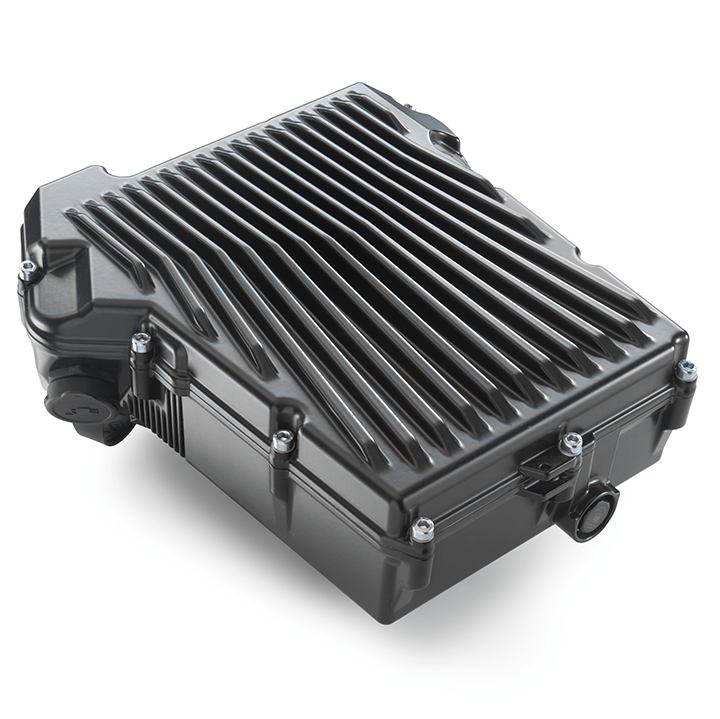 BATTERY
Powering the electric motor in the EE 5 are 84 modern lithium ion cells, mounted in a robust die-cast aluminium casing. This accounts for 907 Wh of stored energy, giving the EE 5 up to two hours of general riding, or 25 minutes of fast-paced full-power racing. The integrated battery management system (BMS) further ensures the safety and longevity of the battery pack.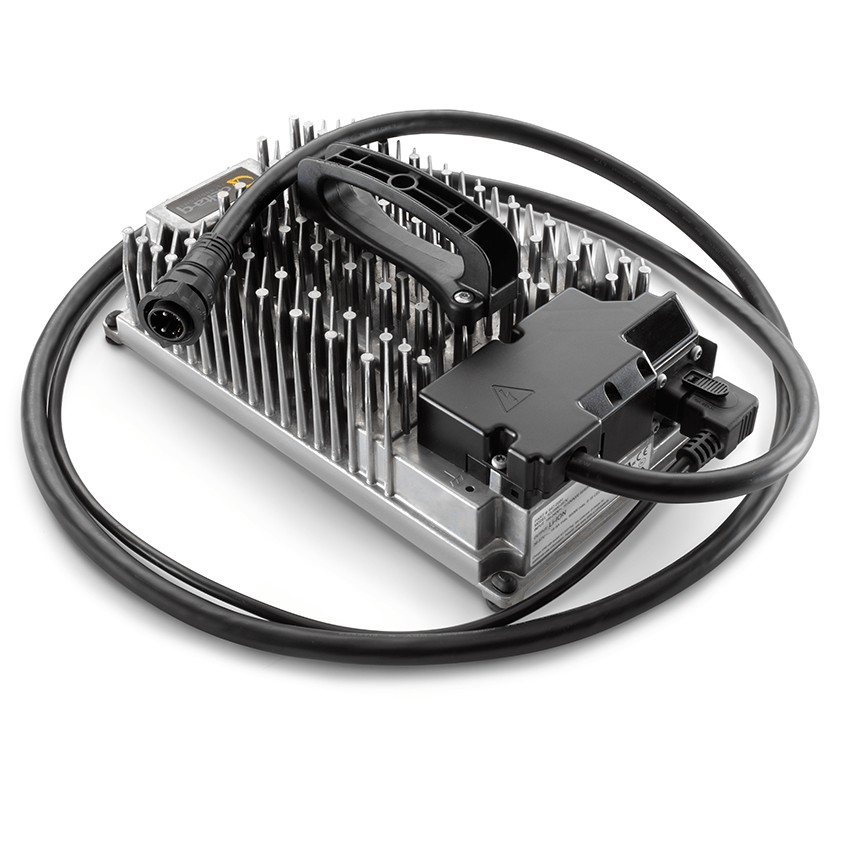 CHARGER

The external worldwide charger supplying up to 900 W can be connected to any 110 or 230 Volt sockets, plugging directly into the battery pack for easy charging. Quick charging times of 45 minutes (80%) or 70 minutes (100%) mean more time in the saddle, and less time in the pits.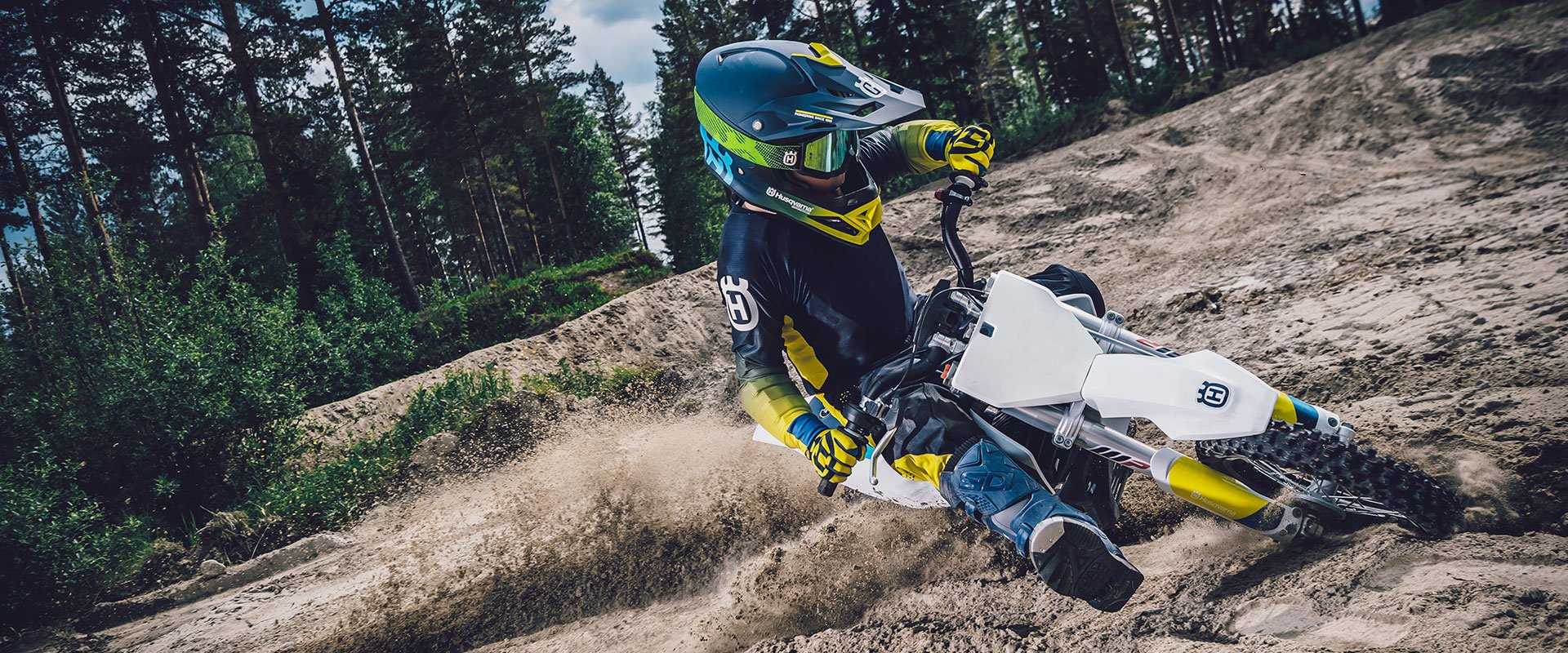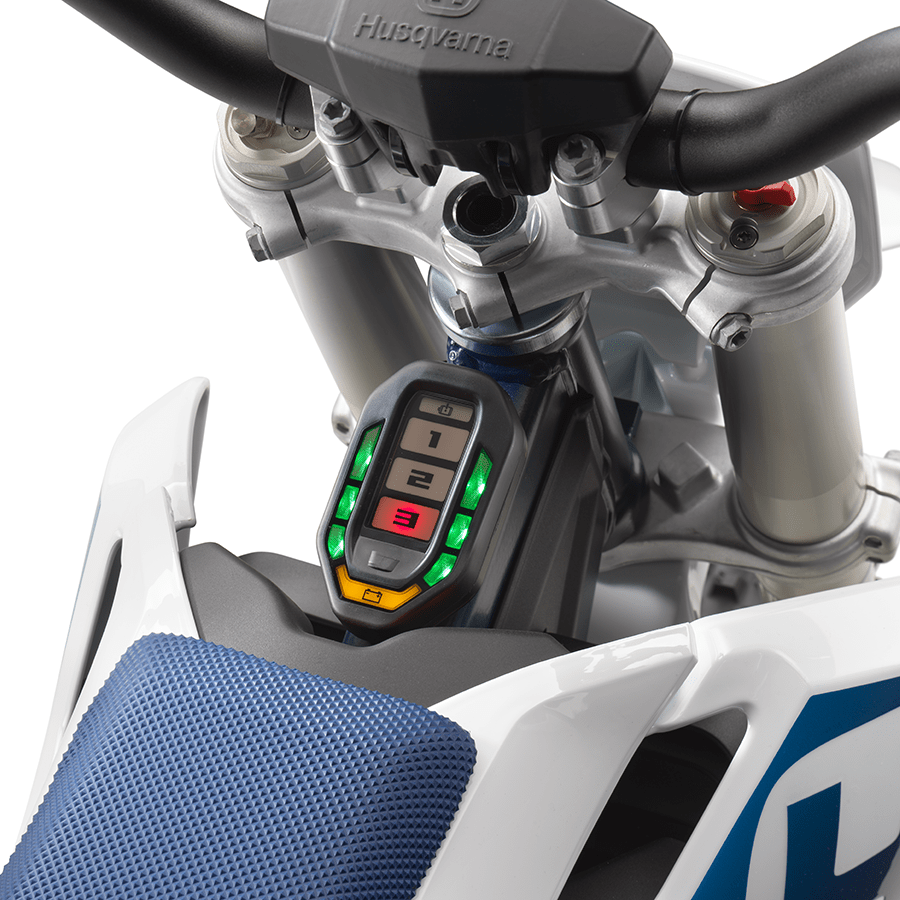 MULTIFUNCTIONAL INSTRUMENT
Ensuring users have all relevant information at a glance, a multi-functional instrument and display is located between the steering head and seat. The user can select 6 different ride modes with different power characteristics suited from beginners, up to experienced racers. In addition, the remaining battery charge is also displayed.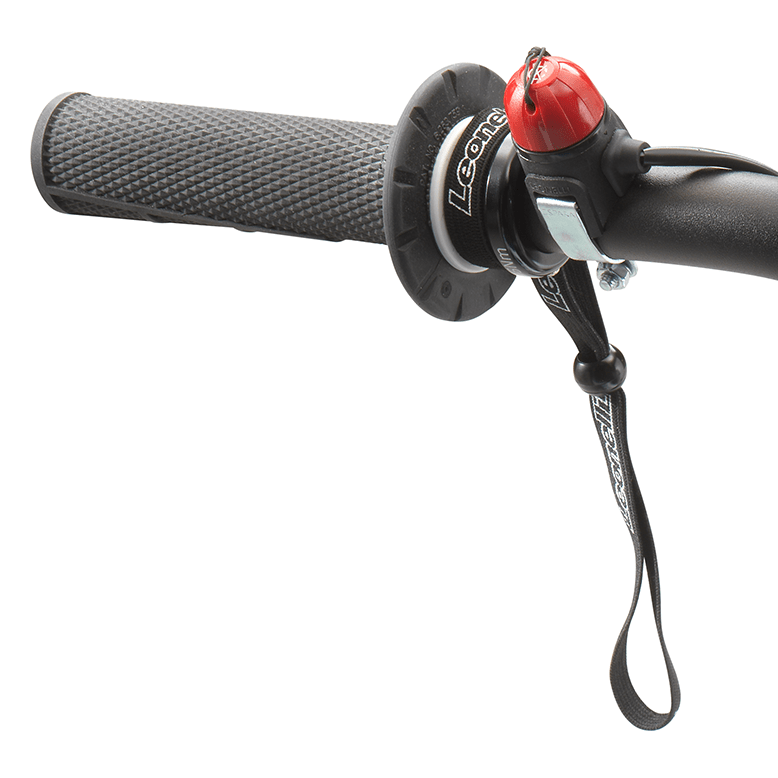 SAFETY
In the event of a fall or tip over, the EE 5 is fitted with a roll-over sensor which cuts power. A wrist lanyard key also acts as a safety net in the event of an uncontrollable riding scenario. Further, all ride modes can be saved or 'locked' with the use of a dongle located below the seat. This prevents younger riders from inadvertently activating more powerful ride modes.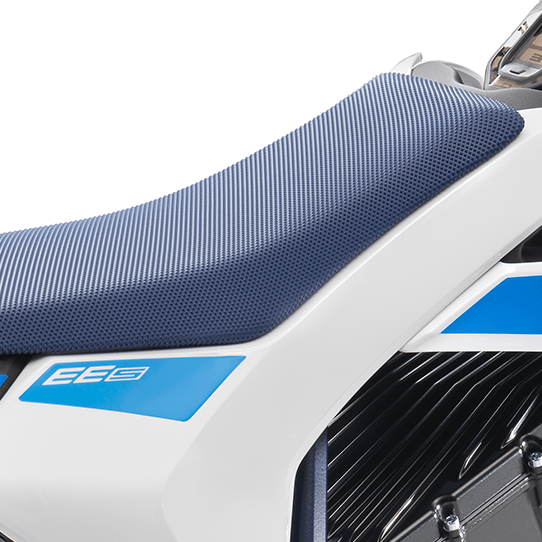 ADJUSTABLE SEAT HEIGHT
To cater for growing bodies and smaller beginners alike, the EE 5 features an adjustable seat height setup. The standard EE 5 seat height of 665 mm can be quickly and easily lowered up to 615 mm in two steps. Alternatively, an additional Suspension Lowering Kit is available from the accessories catalogue, which can lower the seat height further to 550 mm, to cater for the smallest of riders.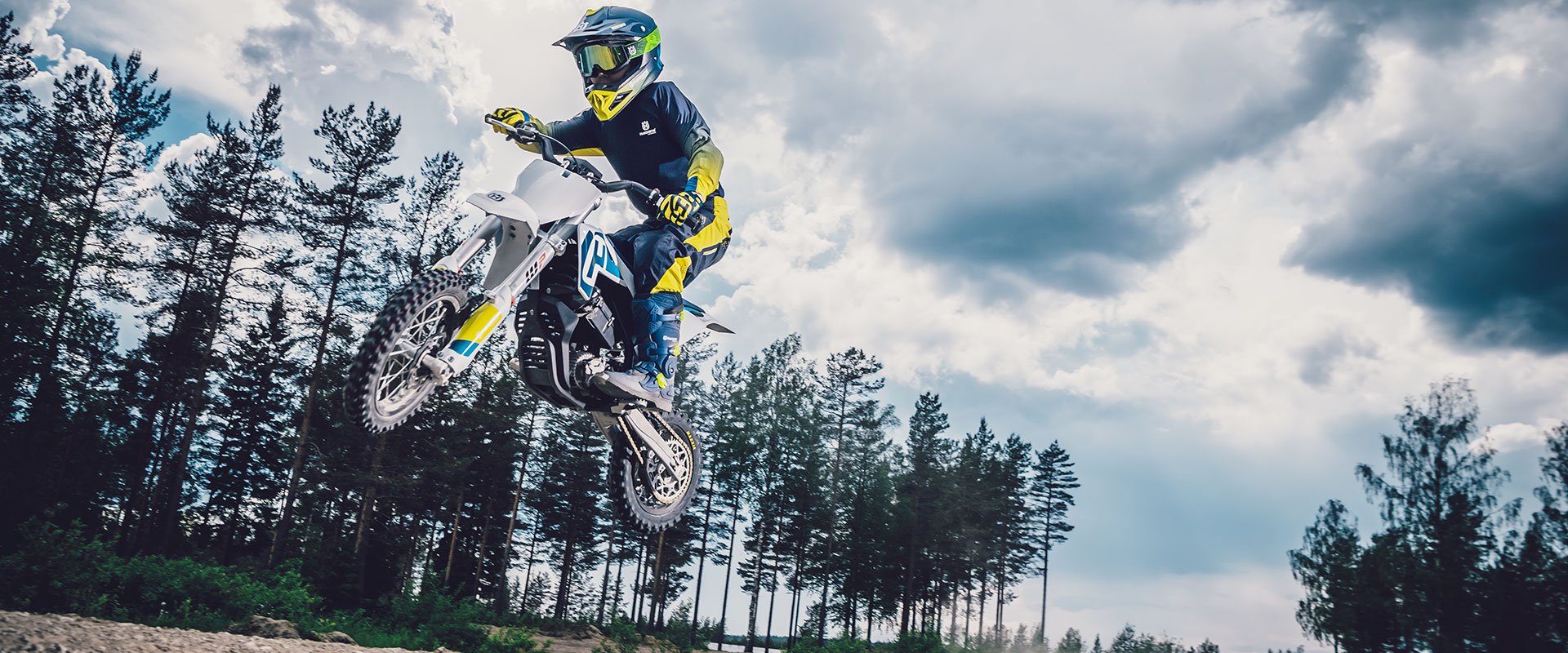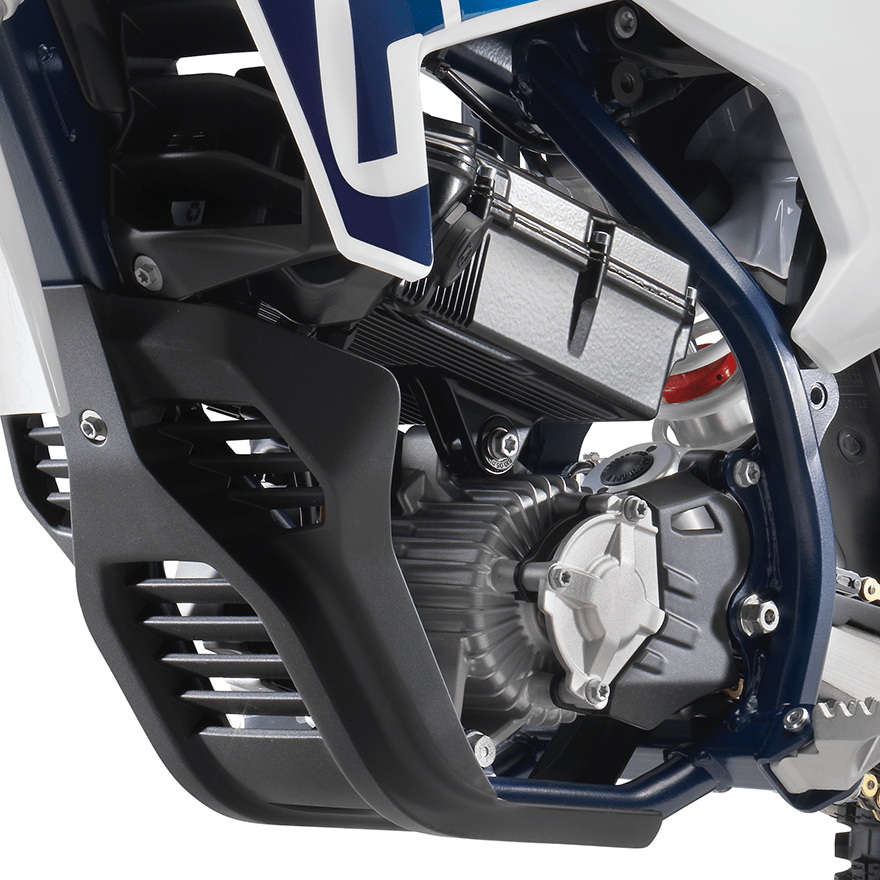 FRAME
A high-strength chromium molybdenum steel frame houses the electric drivetrain and maintains carefully calculated parameters of longitudinal flex and torsional rigidity. This benefits handling characteristics and enhances the suspension functionality, guaranteeing precise cornering and outstanding stability.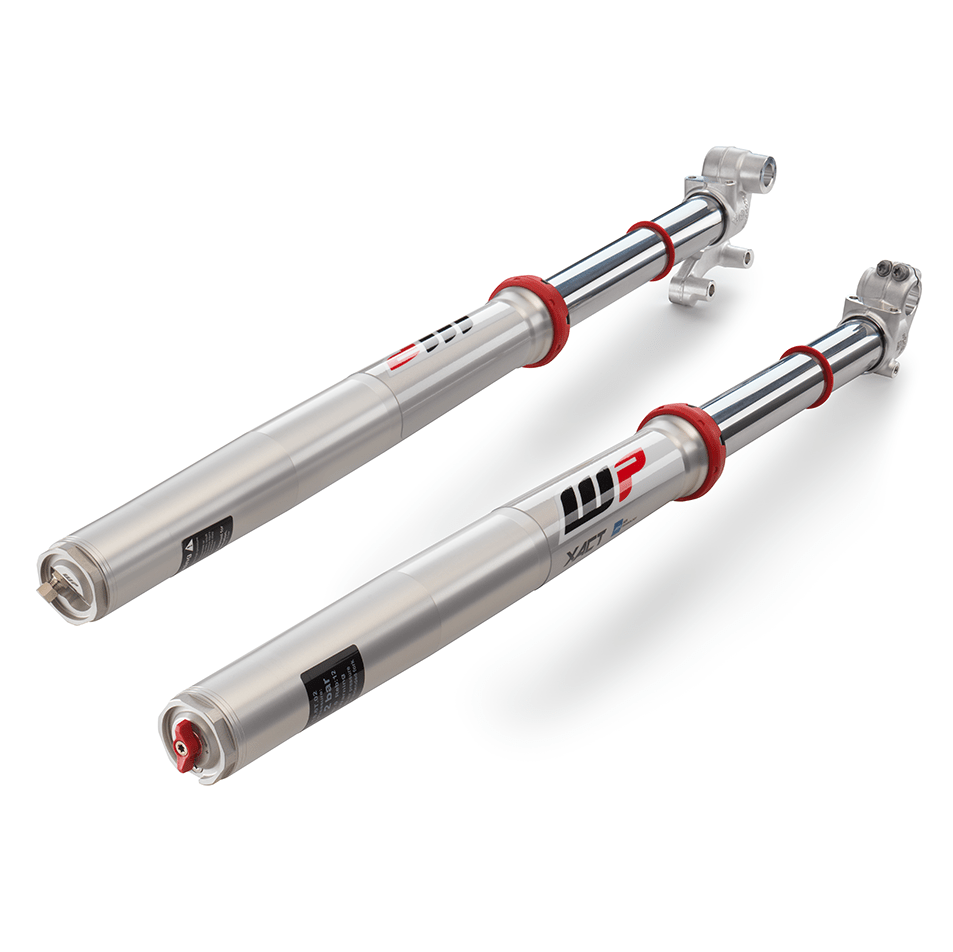 SUSPENSION
The EE 5 is fitted with premium suspension, making it remarkably capable as a mini-racer. On the front, revolutionary lightweight WP XACT 35 mm forks offer exceptional damping and rider comfort. With 205 mm of wheel travel, the air unit in the left fork leg can also be adjusted easily with the use of an air pump for rider preference, weight or track conditions. The rear wheel is further kept in check by a fully adjustable WP monoshock, allowing for 185mm of suspension travel.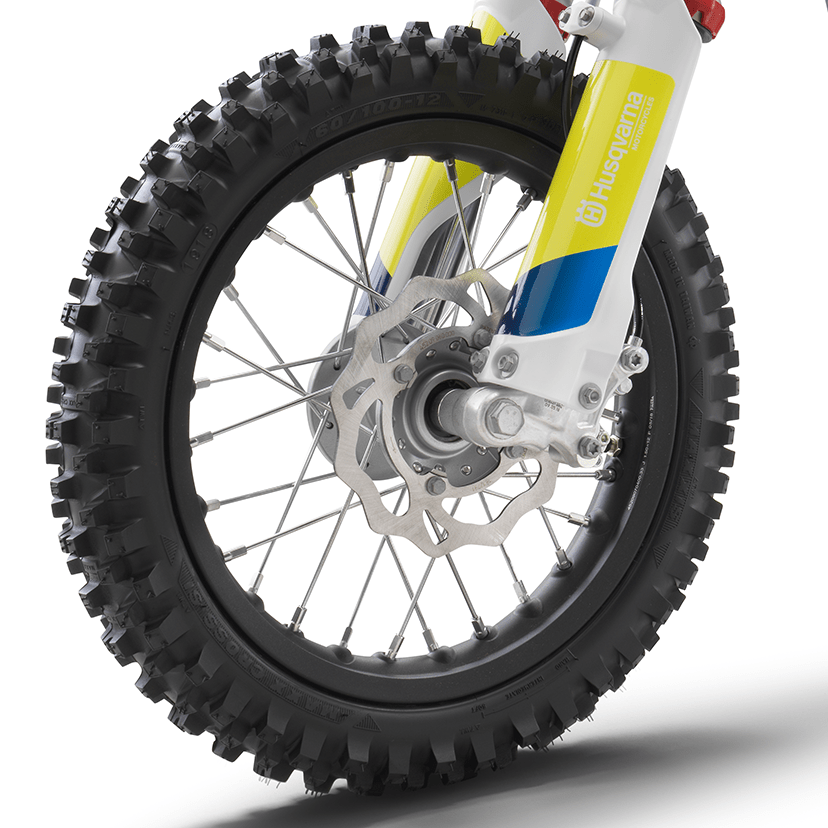 WHEELS AND BRAKES
Mirroring the full-size motocross range, the EE 5 uses lightweight, black anodised aluminium rims, MAXXIS tyres and hydraulically operated brake callipers and waved front and rear brake discs. This combination of wheels, tyres and brakes provide progressive grip and advanced braking feel in all conditions.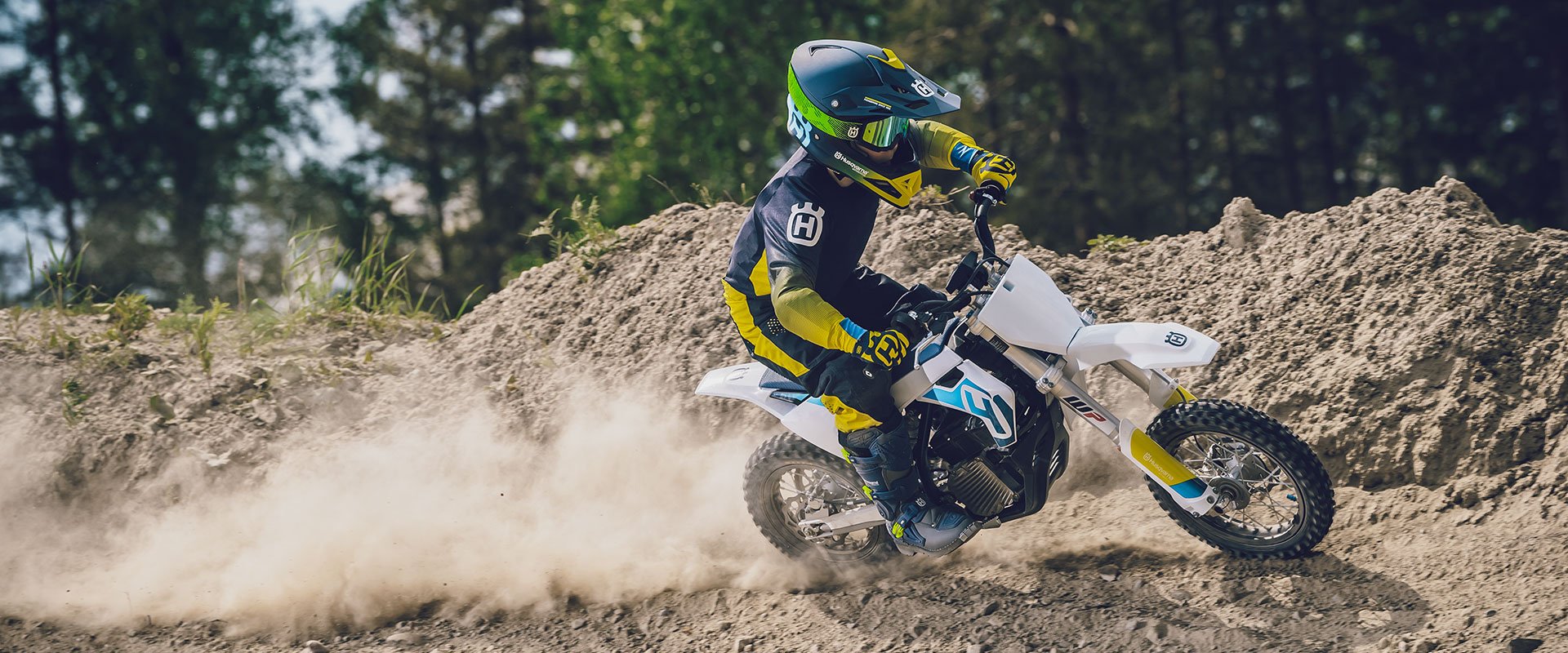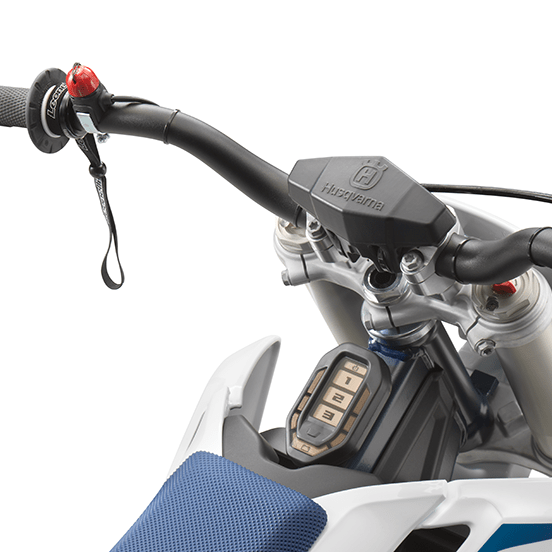 HANDLEBAR
Ensuring stability and safety at the helm, tapered NEKEN handlebars are mounted as standard. With a tapered diameter of 28 mm to 22 mm in the bends to cylindrical ends of 18 mm in the grip area, the narrower diameter benefits younger riders with better grip and less fatigue. The throttle assembly for the electronic drive features a vulcanised ODI grip mounted on the right-hand side, along with a crash pad on the handlebar brace to protect the rider from any rough contact.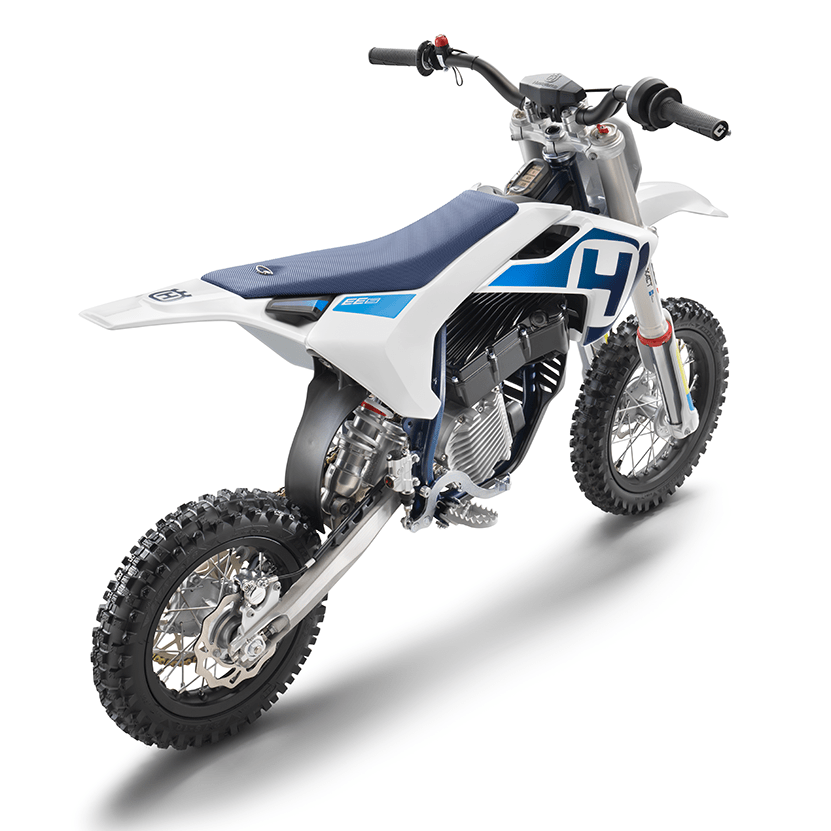 BODYWORK
The bodywork on the EE 5 is designed to offer young riders the same ergonomic feeling, confidence and comfort as the full-size motocross bikes. Additionally, the ergonomics and comfort allow riders to perform at their peak for extended periods of time with less fatigue and more control.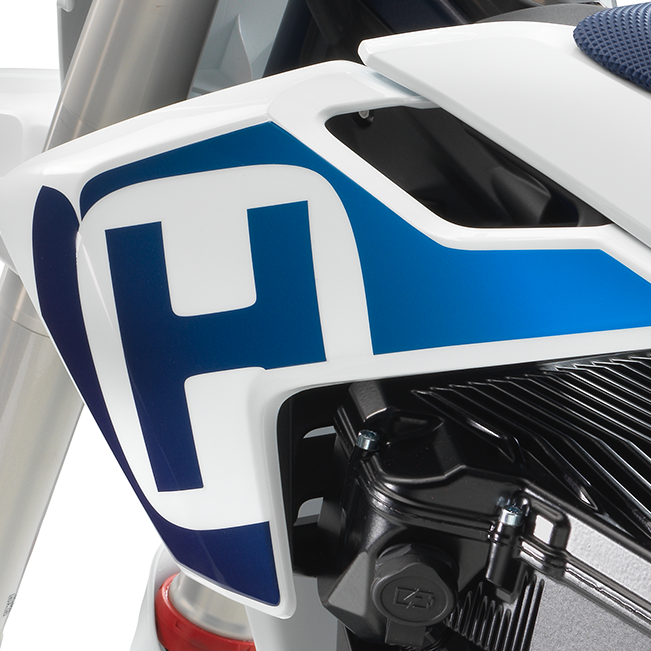 GRAPHICS
The EE 5 features striking and modern graphics in white, yellow and light blue. This gives the EE 5 a distinctive look which differentiates its electric drive from its internal combustion counterparts. Additionally, the graphics are applied using the tested in-mould process to ensure a premium finish, durability and quality.
ENGINE

Rated output 2 kW / 3,200 rpm

Torque 13.8 Nm

Traction battery Lithium-ion

Charger line voltage 80-240 V/50-60 Hz

Charging input Quick charging 5 A @ 230 V (AC)

Charging power 900 W

Charging time 100 % 70 min.

Charging time 80 % 45 min.

Cooling Air cooled

Electric motor 48 V - BLDC motor with outer rotor

6000 rpm


Max. power 5 kW / 3,900 rpm

CHASSIS

Front brake disc diameter 160 mm

Rear brake disc diameter 160 mm

Front brake Disc brake

Rear brake Disc brake

Chain 1/2 x 3/16"

Frame design Chrome-molybdenum steel central-tube frame

Front suspension XACT 35 WP Upside-Down fork, Ø 35 mm

Rear suspension XACT WP PDS mono shock

Seat height 665 mm

Steering head angle 66 °

Suspension travel (front) 205 mm


Suspension travel (rear) 185 mm