HUSQVARNA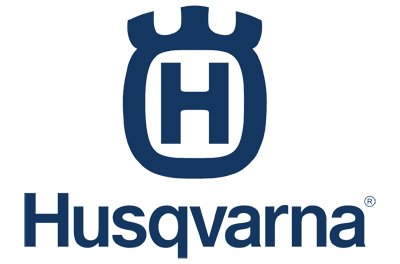 Availability:
Call For Availability
For many young racers the TC 65 will be their first experience of a motocross machine equipped with a manual clutch and gearbox. Ensuring all riders enjoy a smooth transition as they move away from an automatic motorcycle, a lightweight hydraulic clutch and precise six-speed gearbox work together to ensure simple and consistent shifting. The TC 65 is complete with high quality, premium components fitted as standard
Transmission

6-speed

Starter

Kickstarter

Stroke

40.8 mm

Bore

45 mm

Clutch

Wet, multi-disc clutch, Formula hydraulics

Displacement

64.9 cm³

EMS

AET digital

Design

1-cylinder, 2-stroke engine

01. FULL-SIZE PERFORMANCE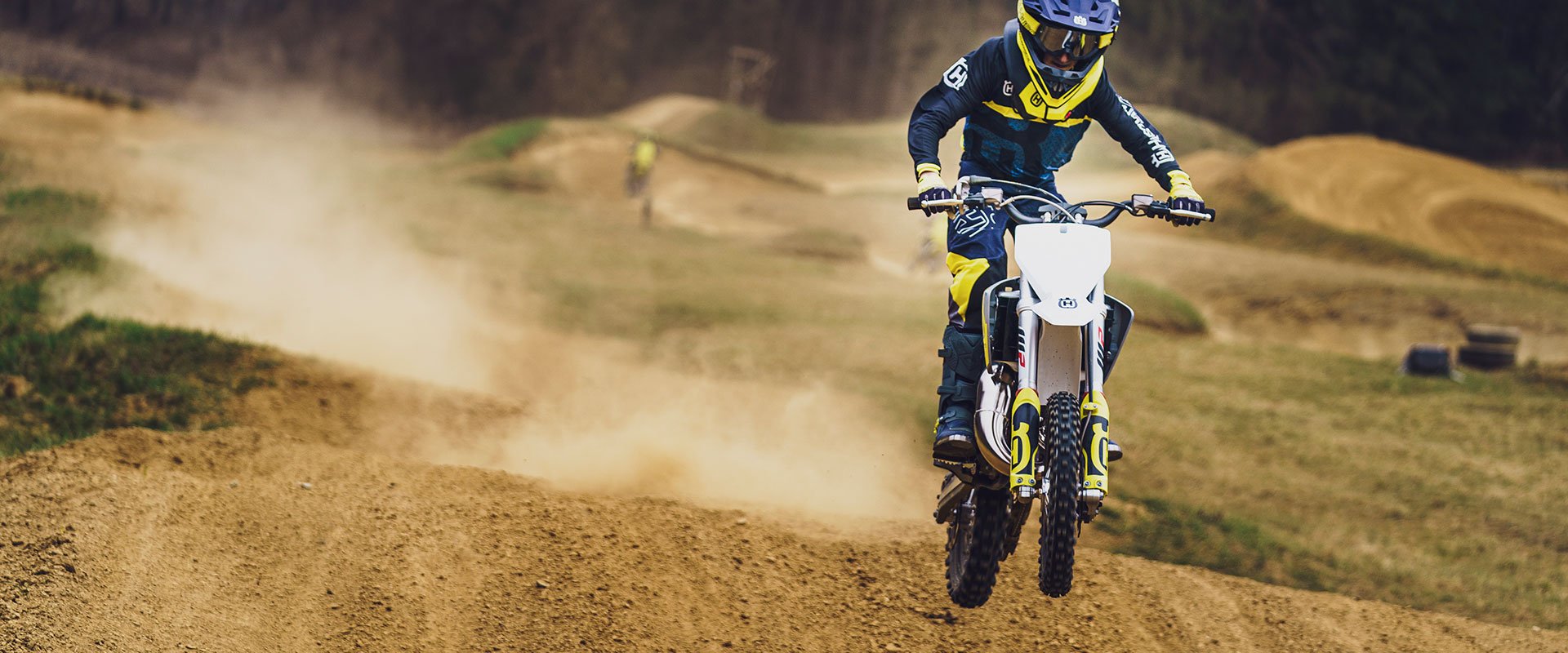 ENGINE
Featuring the latest in 2-stroke technology, the TC 65 is highly competitive in the 65cc class. Apart from using the lightest and most durable materials, the engine features a pressure controlled exhaust valve which contributes in delivering top level performance. Additionally, the engine features a manual 6-speed transmission and hydraulic clutch allowing the rider to have full control of the power delivery.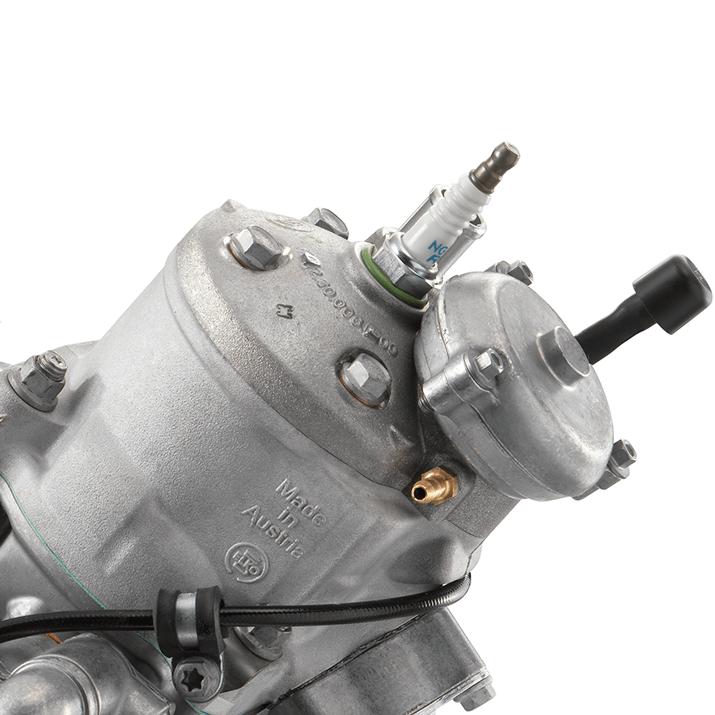 CYLINDER

The high performance cylinder is made from lightweight and durable aluminium and incorporates a pressure controlled exhaust valve (PCEV) which provides unrivalled performance giving the young motocross rider a distinct advantage.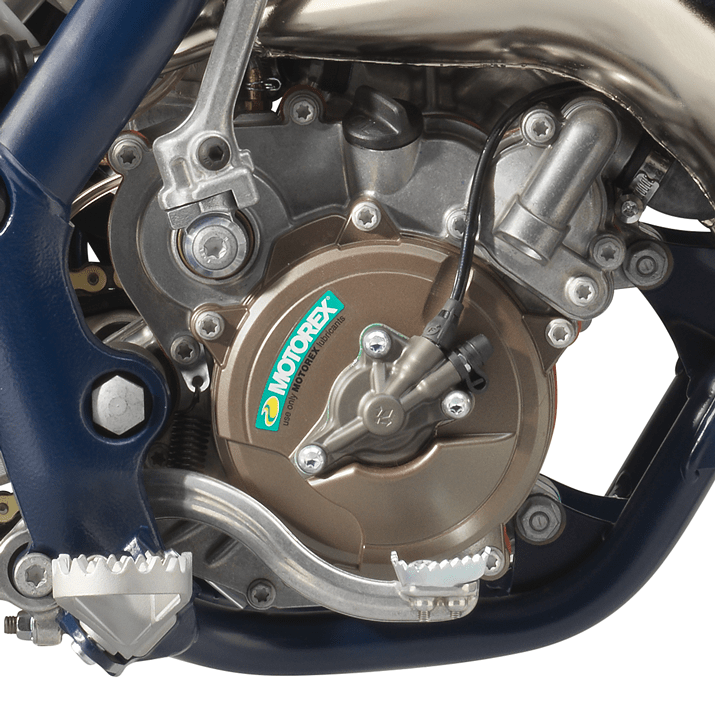 AUTOMATIC

The reliable hydraulic clutch system from Formula offers improved durability, near maintenance-free operation, and perfect action at all times. Free play is constantly compensated so the pressure point and function of the clutch remain identical in cold or hot conditions, as well as over time.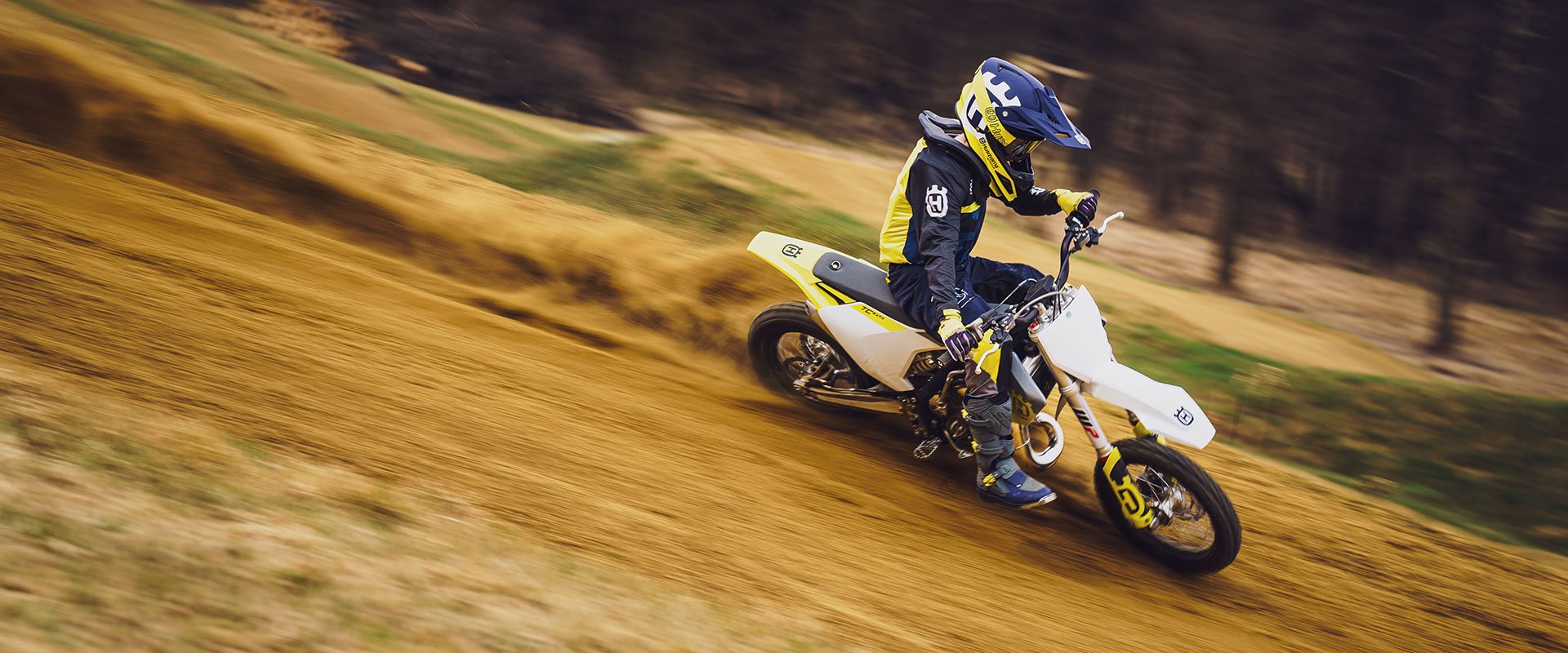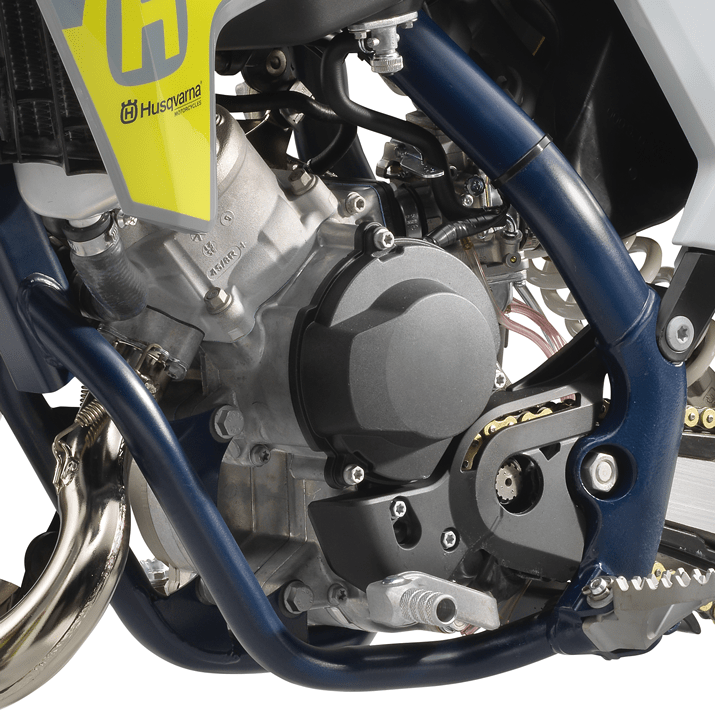 FRAME
The high strength chromium molybdenum steel frame integrates carefully calculated parameters of longitudinal flex and torsional rigidity to benefit handling and suspension functionality. It guarantees easy handling and precise cornering, along with outstanding stability. The subframe is connected to the frame by 4 screws and is made of lightweight aluminium.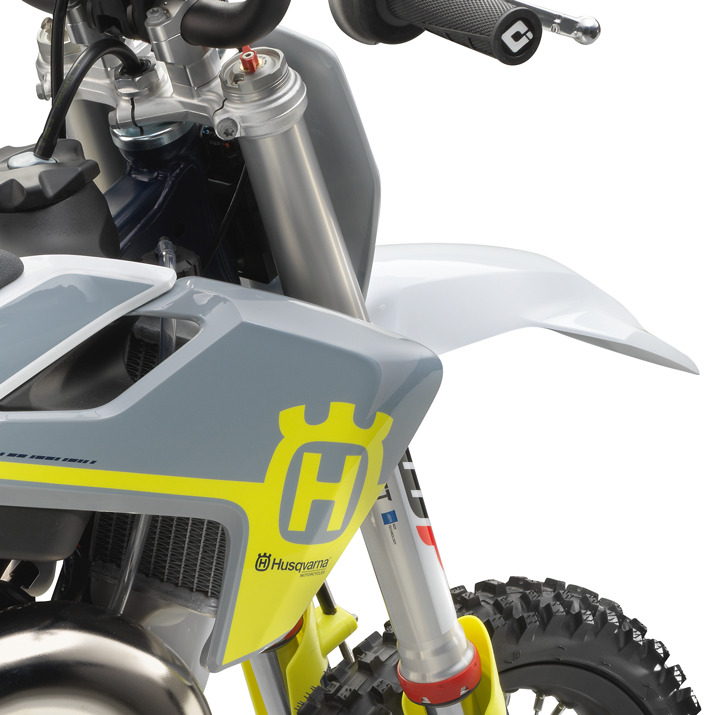 WP XACT FRONT SUSPENSION
Featuring the latest in suspension technology, the TC 65 is fitted with WP XACT forks. Besides being very lightweight, the 35 mm USD forks feature exceptional damping and comfort characteristics allowing the rider to push the limit with complete confidence. With 215 mm of wheel travel, the air unit in the left fork leg can also be adjusted easily with the use of an air pump for rider preference, weight or track conditions.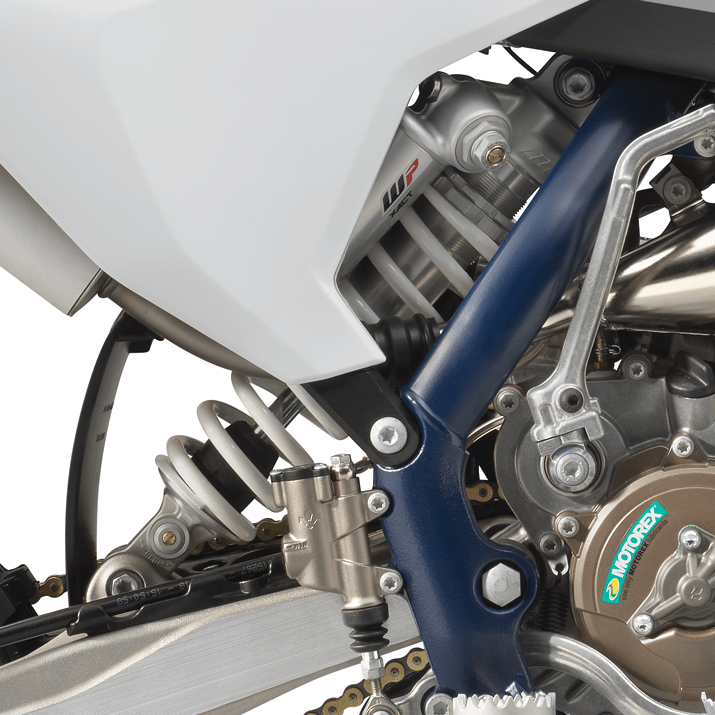 WP PDS REAR SHOCK
Linked directly to the swingarm, the WP monoshock is ideally matched to the front forks for the perfect balance and damping characteristics. Additionally, the rear shock offers 270 mm of suspension travel and is fully adjustable allowing it to be tailored to rider preferences or track conditions.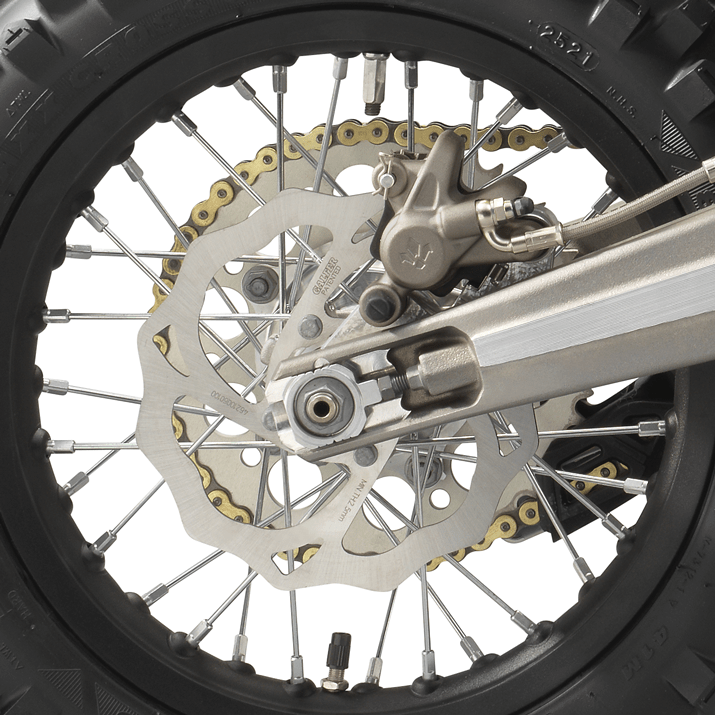 BRAKES
Featuring the same level of braking technology as the full-size motocross range, the TC 65 is fitted with floating Formula brake calipers and large waved front (198 mm) and rear (180 mm) brake discs. The complete system ensures advanced brake feeling and improved stopping performance in all conditions.
03. PREMIUM QUALITY STANDARD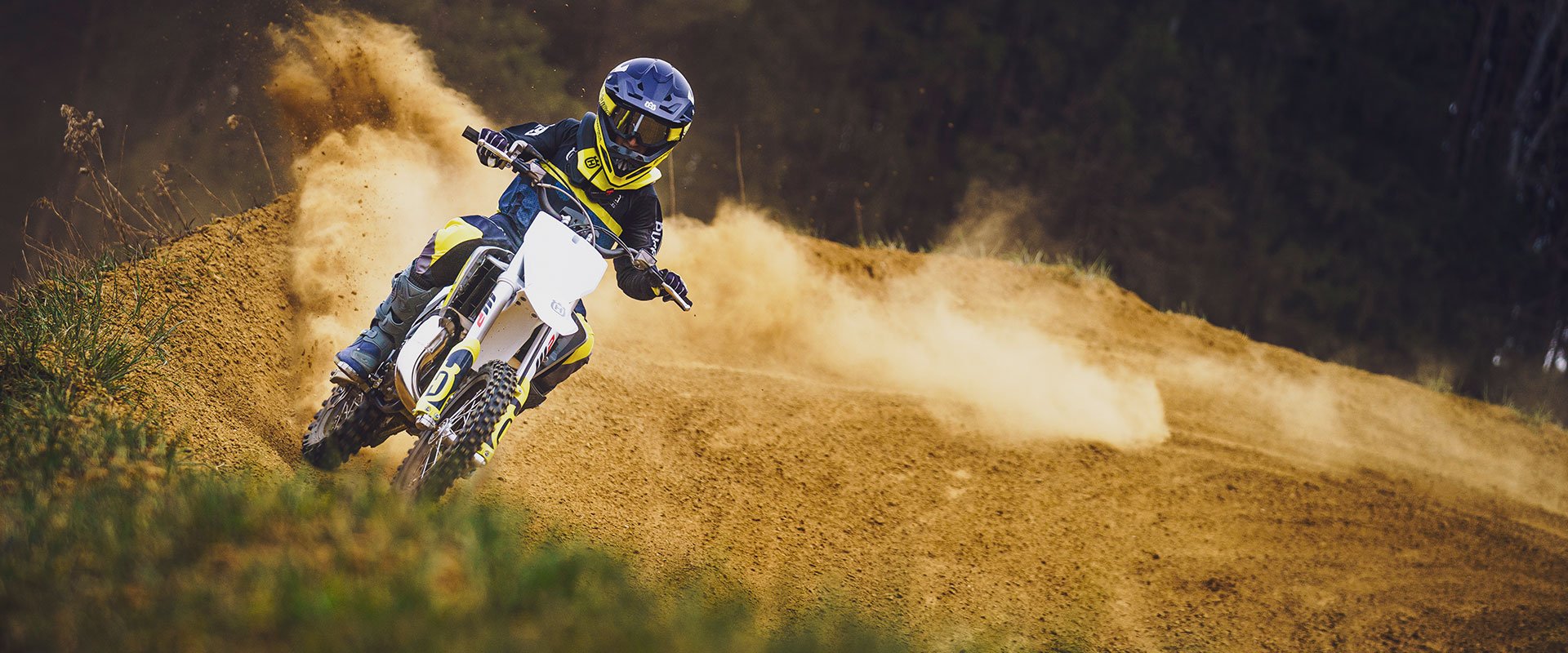 HANDLEBARS
Made of high quality aluminium alloy, the handlebars offer top stability and safety. Additionally, a specific handlebar bend is created to offer the best ergonomic position. A crash pad on the handlebar brace protects the rider from any impact.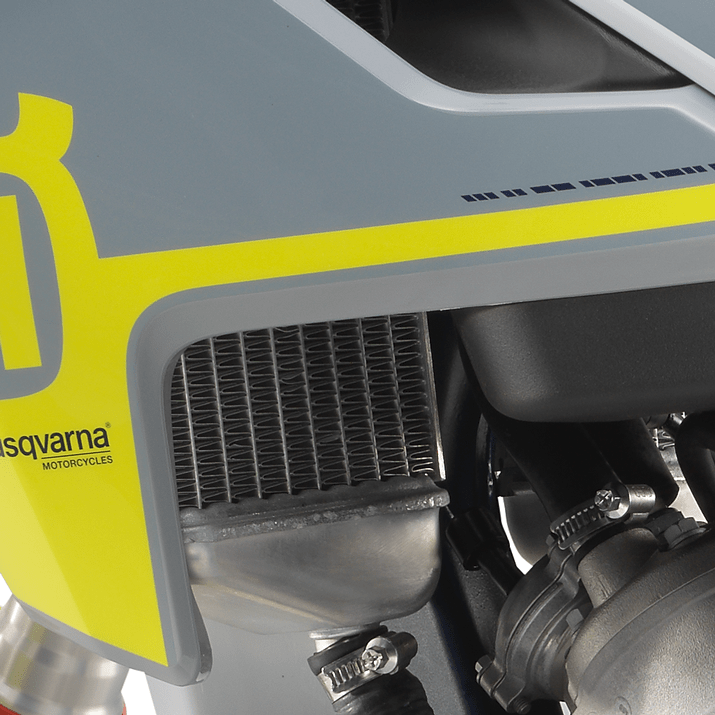 COOLING
An intelligent cooling circuit with integrated crankcase cooling and two radiators ensures heat dissipation resulting in a constant temperature balance for consistent, high performance.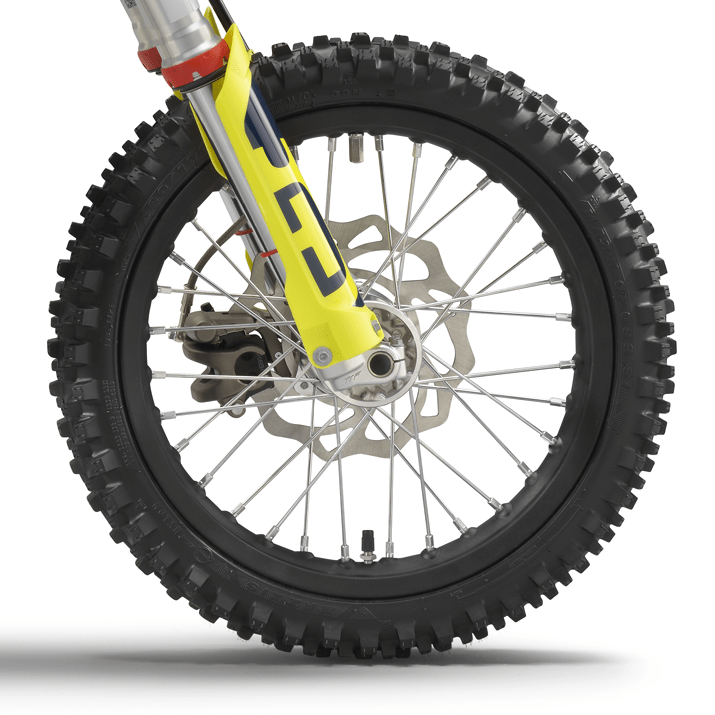 WP XACT FRONT SUSPENSION
The TC 65 uses lightweight, black anodized, aluminum rims that provide the highest levels of strength and reliability. MAXXIS MAXXCROSS-MX-ST tires are fitted as standard and provide outstanding performance on a variety of different terrain.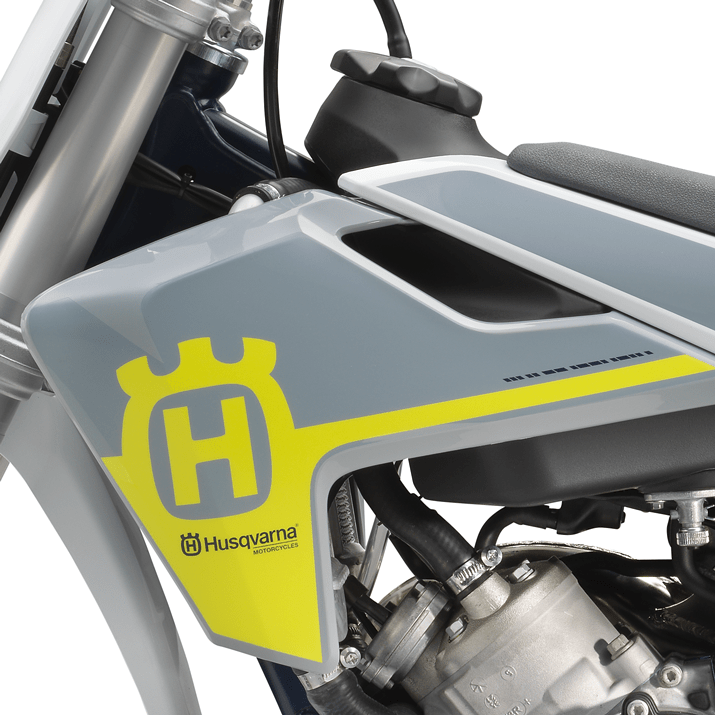 GRAPHICS
Inspired by the Swedish heritage of the Husqvarna brand, the striking white, grey, and yellow graphics are applied using in-mould technology for increased durability and a quality finish.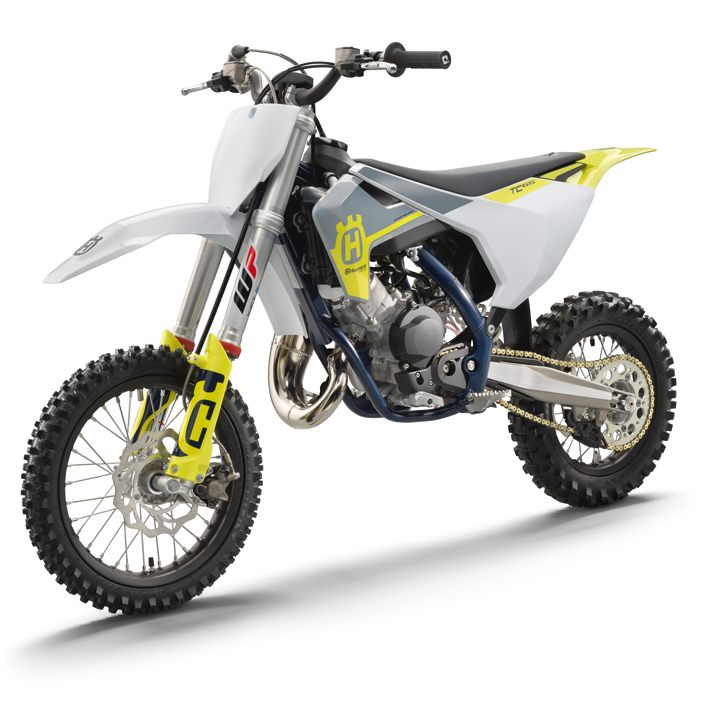 BODYWORK
The bodywork of the TC 65 is modeled specifically for the smaller riders to experience the ideal contact points and ergonomic feeling instilling confidence and comfort in all riding conditions.
ENGINE

Transmission 6-speed

Starter Kickstarter

Stroke 40.8 mm

Bore 45 mm

Clutch Wet, multi-disc clutch, Formula hydraulics

Displacement 64.9 cm³

EMS AET digital


Design 1-cylinder, 2-stroke engine

CHASSIS

Weight (without fuel) 53 kg

Tank capacity (approx.) 3.7 l

Front brake disc diameter 198 mm

Rear brake disc diameter 180 mm

Front brake Disc brake

Rear brake Disc brake

Chain 1/2 x 1/4"

Frame design Chrome-molybdenum steel central-tube frame

Front suspension XACT 35 WP Upside-Down fork, Ø 35 mm

Ground clearance 280 mm

Rear suspension XACT WP PDS mono shock

Seat height 750 mm

Steering head angle 64.5 °

Suspension travel (front) 215 mm


Suspension travel (rear) 270 mm