NOCO Genius2x4 - Battery Charger
NOCO

4-Bank, 8-Amp Battery Charger, Battery Maintainer, and Battery Desulfator
Introducing the all-new GENIUS2X4, making it one of our most powerful, highest-performing, energy-efficient, and compact charger yet. The GENIUS2X4 is a 6-volt and 12-volt four-bank battery charger, battery maintainer, trickle charger, and battery desulfator. It's rated at 8-amps (2-amps per bank) for all types of lead-acid and lithium-ion batteries, including flooded, gel, and AGM, as well as marine and deep-cycle batteries.
Similar to our G4, just better. It's 40% smaller and delivers 140% more power. It's the all-in-one 4-bank solution - battery charger, battery maintainer, trickle charger, plus battery desulfator.
A four-bank battery charger maintainer rated a 8-amps - 2-amps per bank with a 40Ah capacity range - designed to charge and maintain multiple vehicles like cars, motorcycles, boats, ATVs, RVs, lawnmowers, trucks, and more.
Designed for 6-volt and 12-volt lead-acid automotive, marine, and deep-cycle batteries, including flooded, gel, AGM, and maintenance-free, plus lithium-ion batteries.
An integrated thermal sensor detects the ambient temperature and alters the charge to eliminate over-charging in hot climates and under-charging in cold climates.
Charges batteries as low as 1-volt. Or use the all-new force mode that allows you to take control and manually begin charging dead batteries down to zero volts.
Automatically detects battery sulfation and acid stratification to restore lost battery performance for stronger engine starts and extended battery life.
It's not just a trickle charger; it's an advanced battery maintainer. A fully automatic, worry-free battery charger for everyday use - 24/7 - with zero overcharge.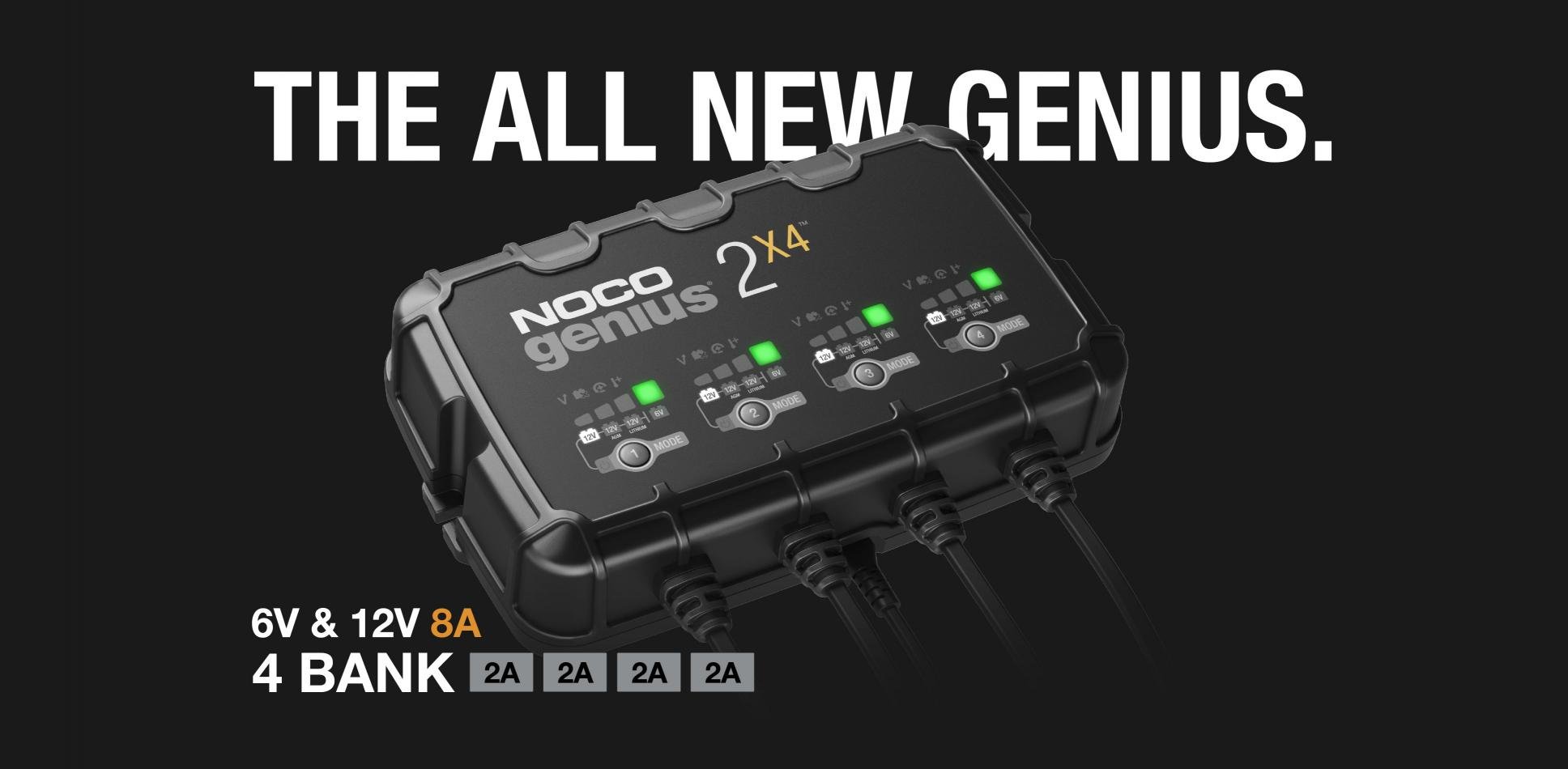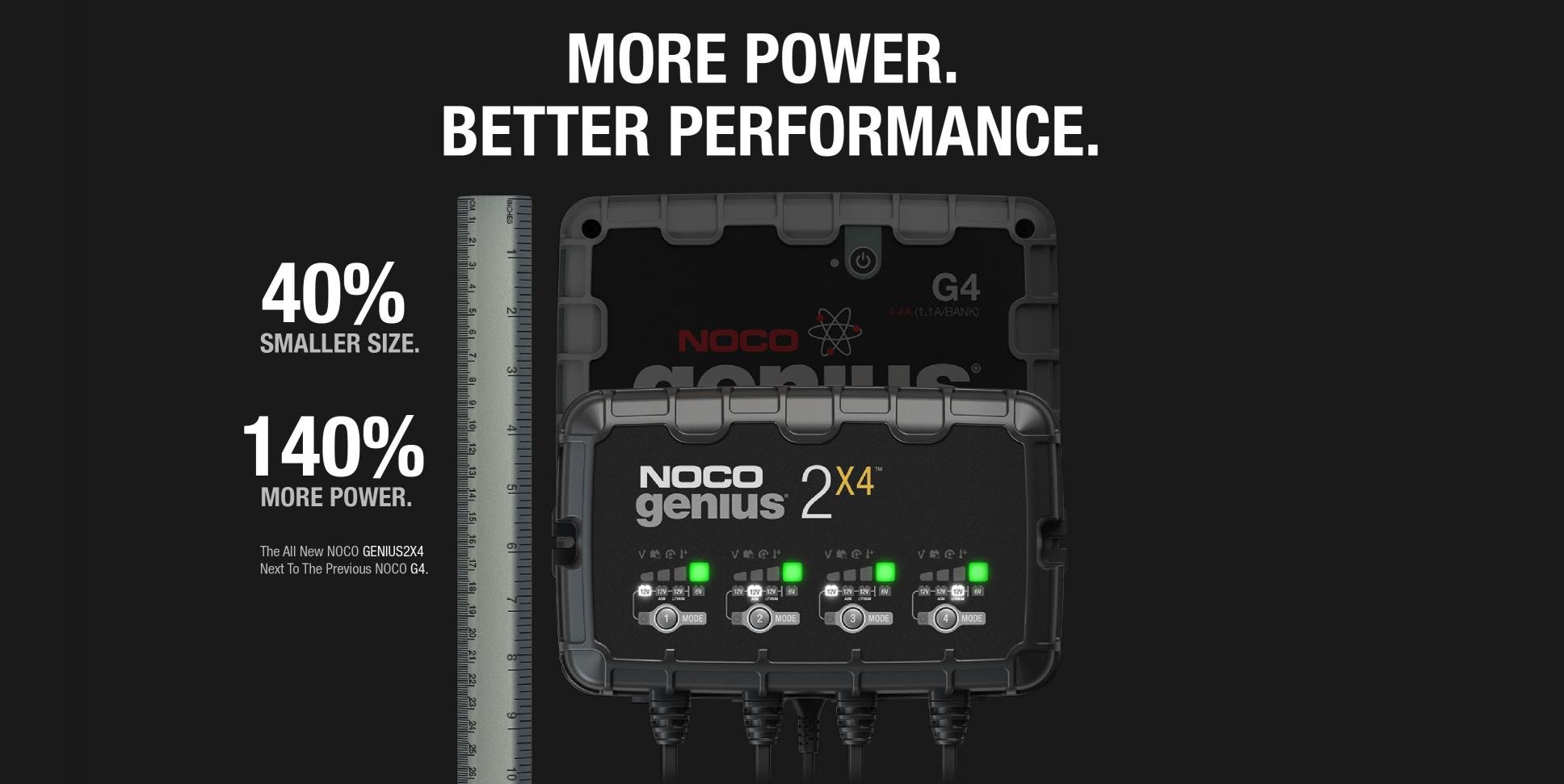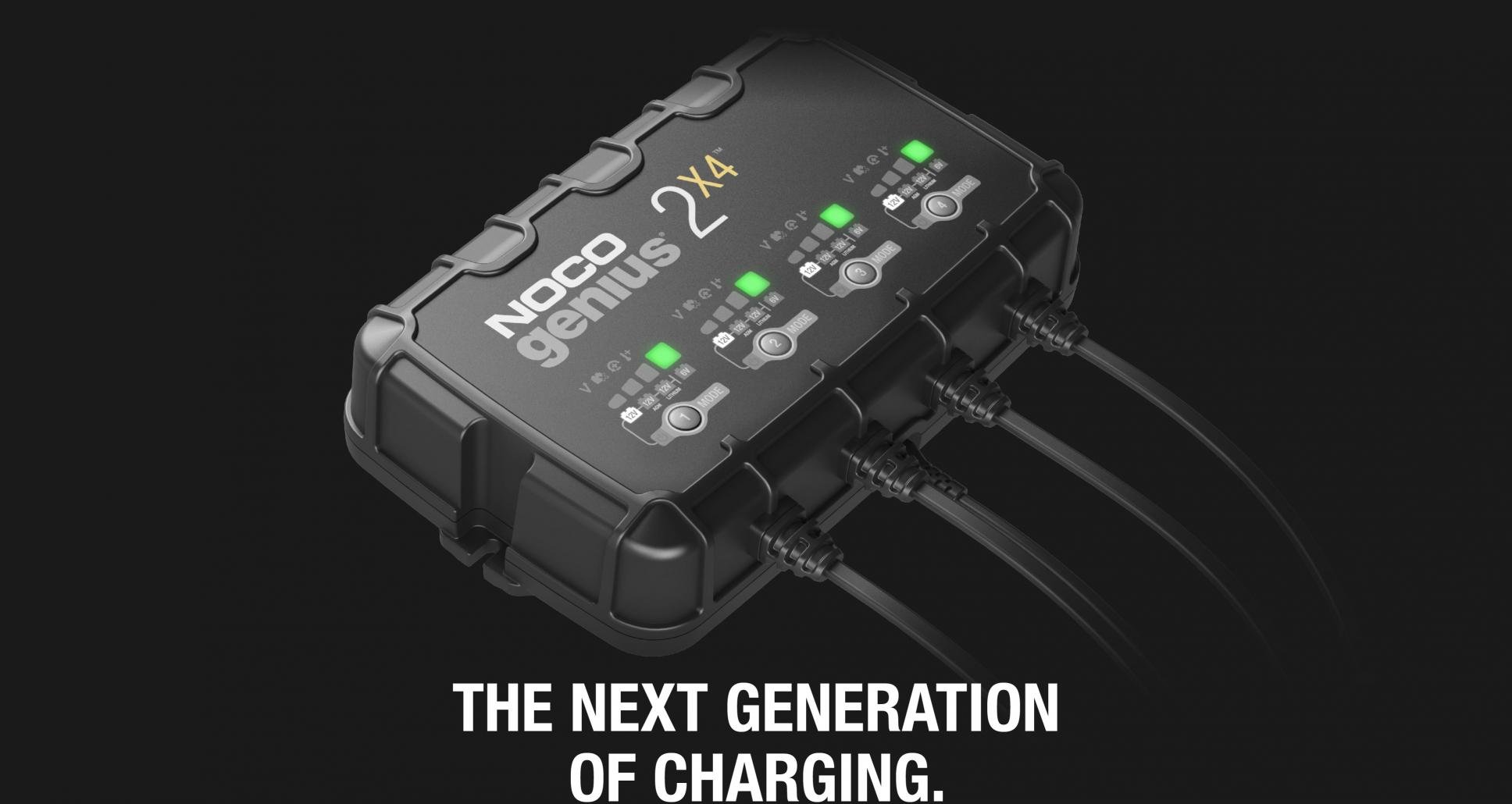 A multi-functional design that allows you to charge in more ways. Effortlessly charge multiple battery voltages (6-Volt and 12-volt lead-acid and lithium-ion batteries) chemistries (Flooded, gel, maintenance-free and AGM batteries) and types (Starter, deep-cycle, marine, powersport and more).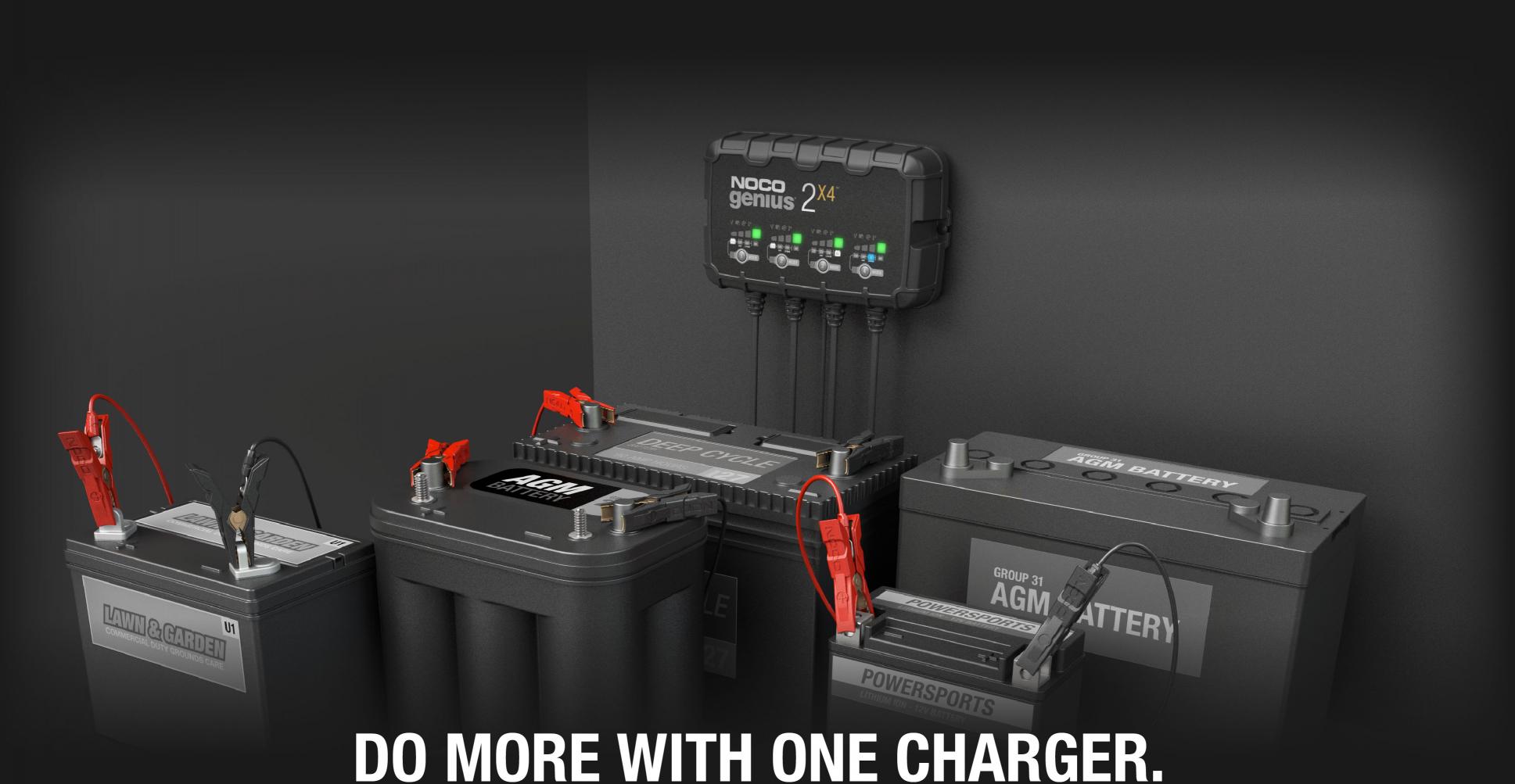 Compact, yet powerful battery charger. A mix of electrical engineering and industrial design pack a powerful battery charger into a tiny footprint. The GENIUS1 uses high-frequency switch-mode technology to efficiently convert A/C power into safe D/C power for battery charging. And its onboard microcomputer precisely controls the charging to minimize power loss to create an incredibly compact form factor.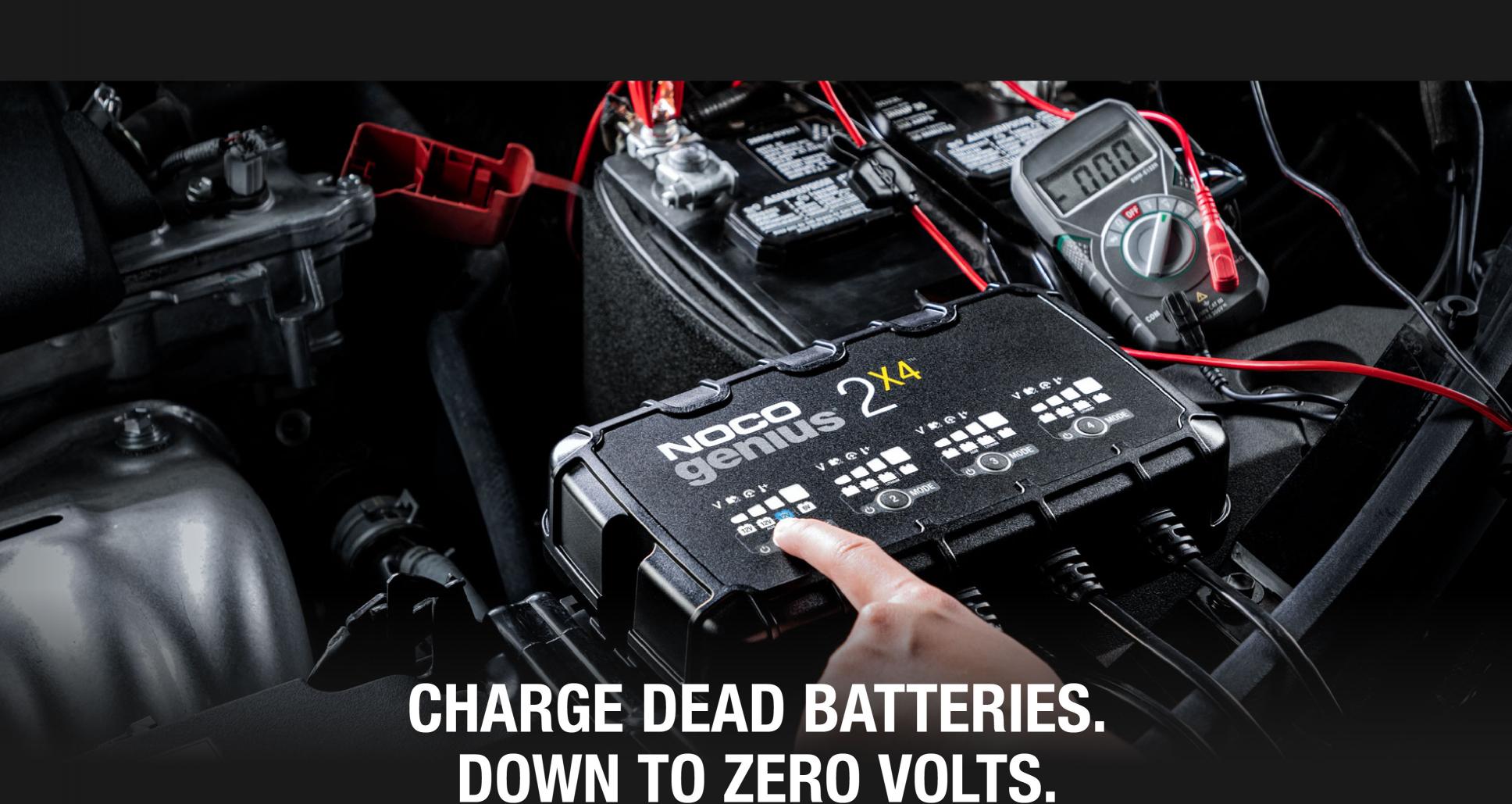 The all-new start-voltage sensor allows the GENIUS to detect and charge dead batteries as low as 1-volt. For extremely dead batteries lower than 1-volt, manually turn on force mode to detect and charge batteries all the way down to zero volts.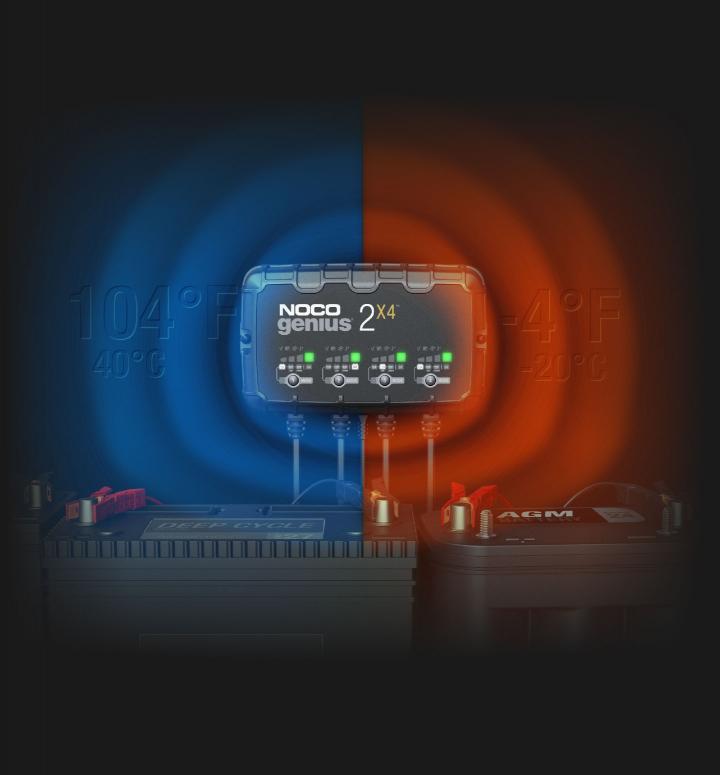 The new integrated thermal sensor automatically monitors and adjusts the charging cycle based on fluctuations of ambient temperature, limiting the chance of under-charging or over-charging, providing a more accurate and fully charged battery. Avoids under-charging in cold weather down to -4 F and avoids over-charging in hot weather up to 104 F.



The GENIUS2X4 automatically detects sulfation/acid stratification. If any is found, the GENIUS2X4 will automatically repair and reverse the damage done to the battery, extending the usable life and increasing the performance.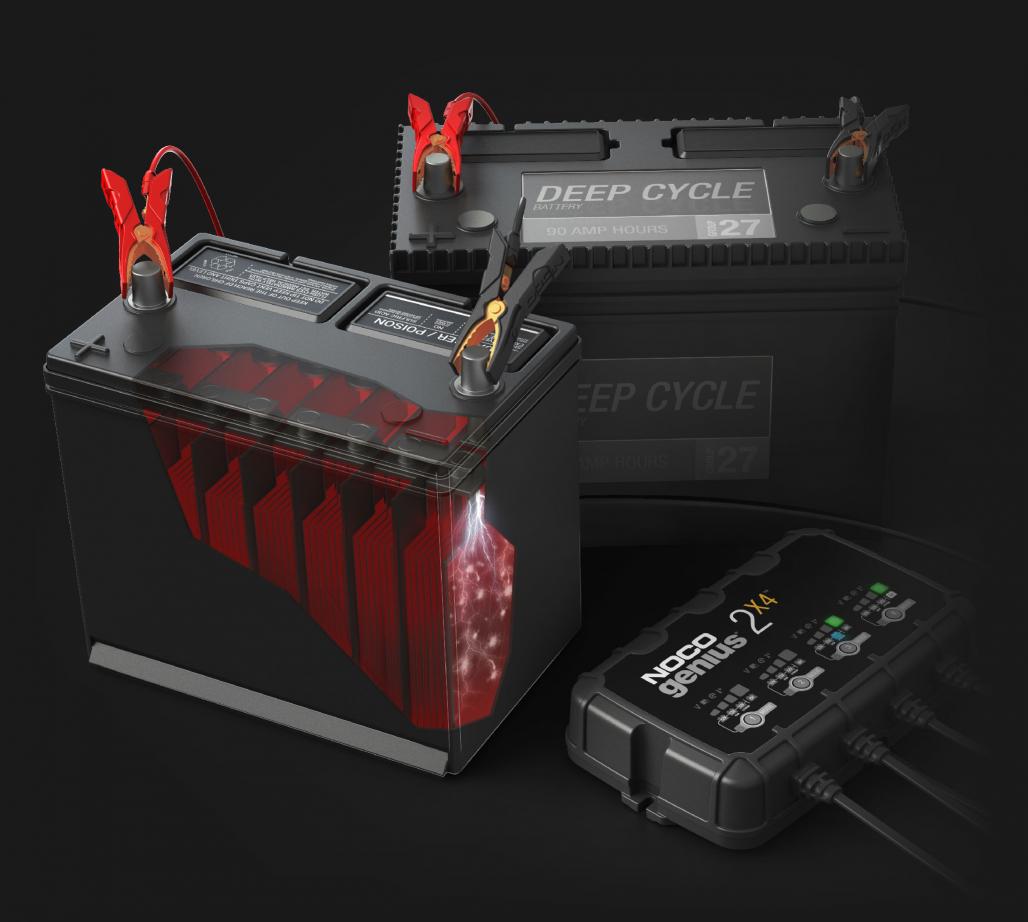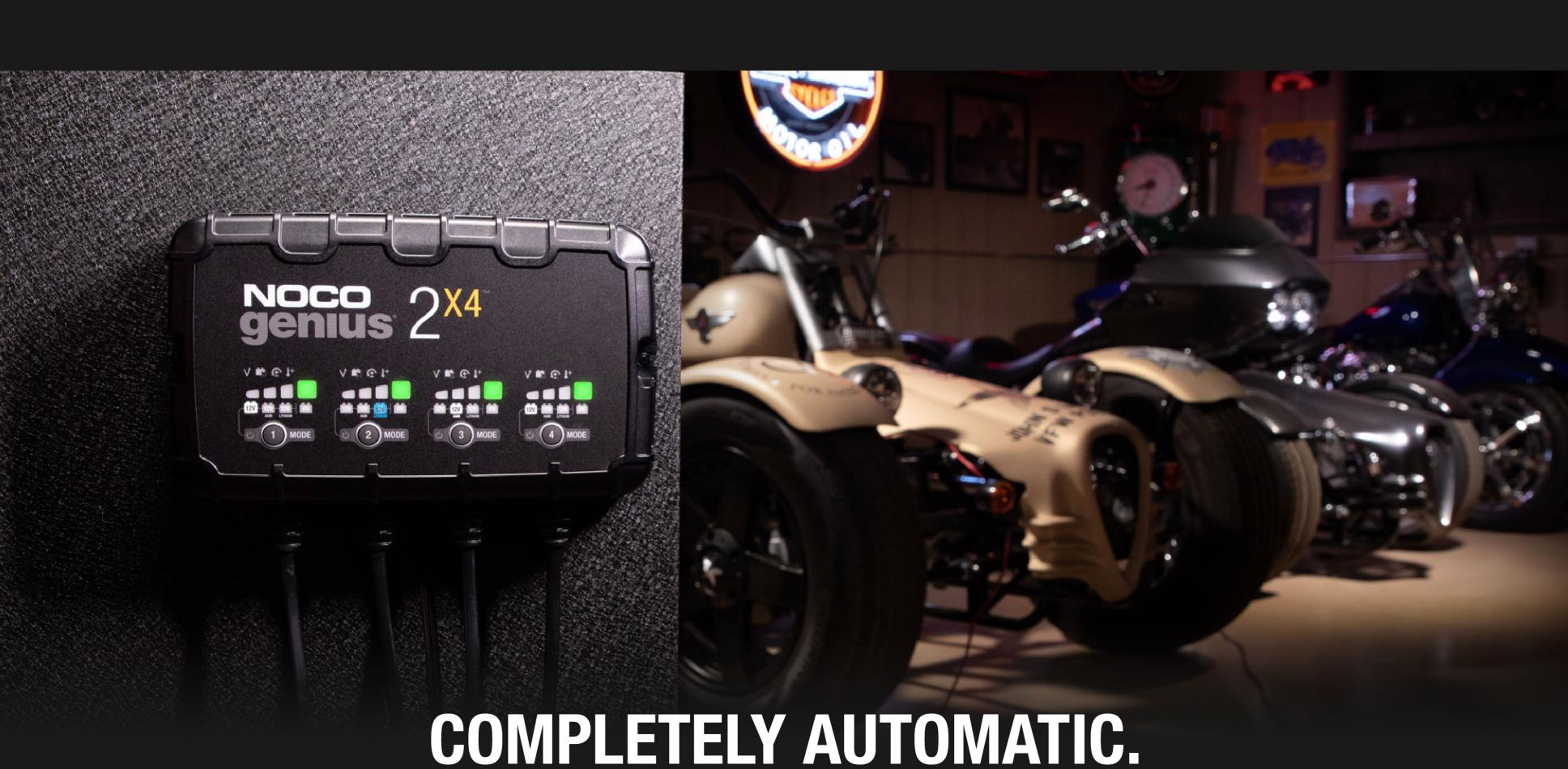 Finally a charger from start to finish that's completely automatic. No special modes, no technical knowledge required. Genius will safely charge any battery. Detect damaged batteries and intuitively repair them. And actively monitor for long-term battery maintenance and extend battery life. This system allows for continuous operation without user intervention, and zero risk of overcharging your battery.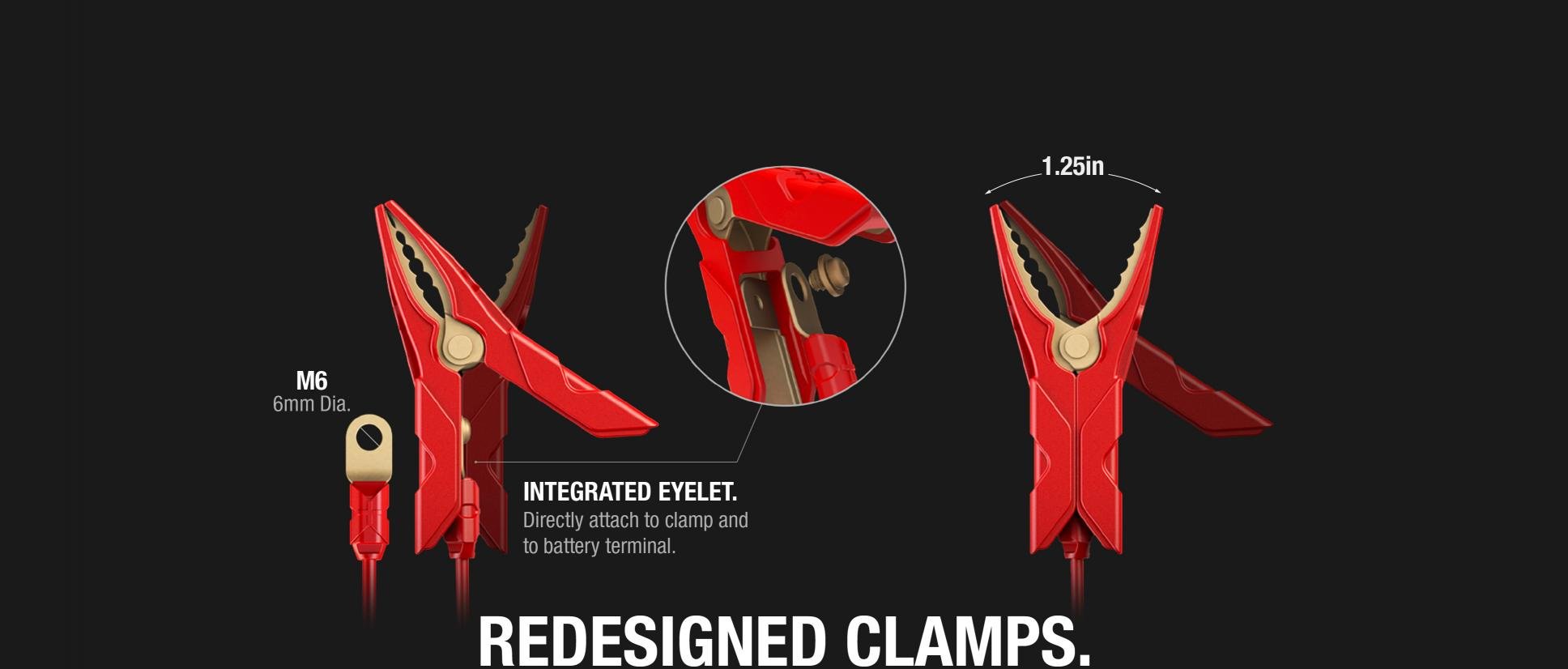 Genius clamps are built with needle-nose profiles for smaller terminal applications and detachable integrated eyelets for permanent mounting the accessory to battery. Designed to fit battery terminals of any shape and size. Engineered for improved clamping range, clamping force, and higher conductivity.