Nolan N53 Full Face Sparkler Helmet - Flat Black
Nolan Helmets

As low as
€239.99
Regular Price
€269.99
Features:
Material: Lexan EXL
Helmet shell sizes: 2 (XS-L- XL-3XL)
Fastener: double-D
Weight: approx. 1.300 g
Lining: comfort lining, breathable and bactericidal, completely removable
Ventilation: Top Ventilation, Chin Guard Air Intake, Rear Air Exhaust
Other features: including removable helmet peak
Certificates: ECE 22.05
A full face off road helmet with a modern and captivating design. It has been created to be a trustworthy companion for the most thrilling off road window forays.
1 - ULTRAWIDE WINDOW
Window ultrawide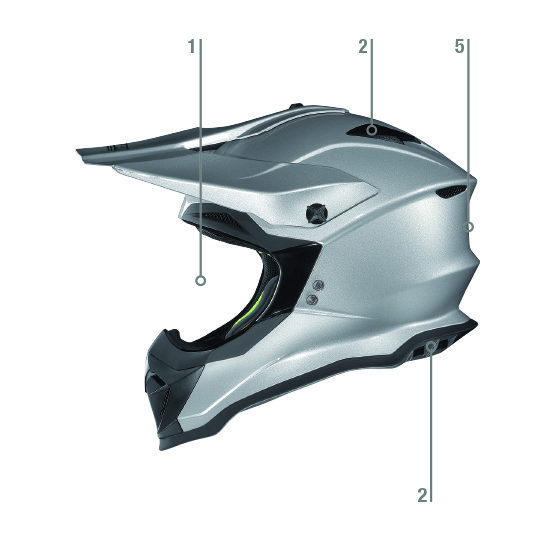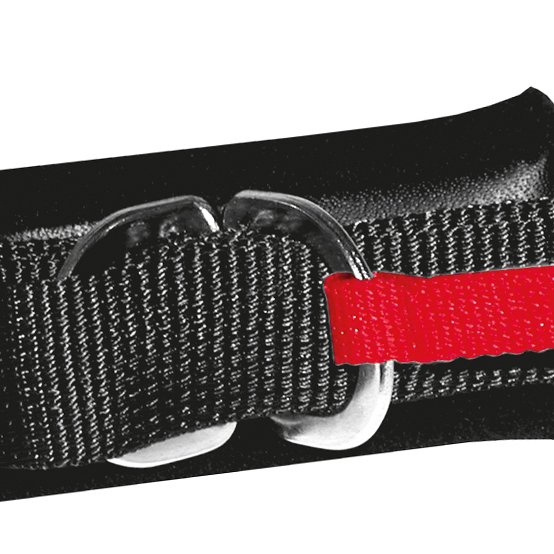 2 - RETENTION SYSTEM
D-rings
3 - "CLIMA COMFORT" INNER PADDING
"Top Clima Comfort" with micro-perforated fabrics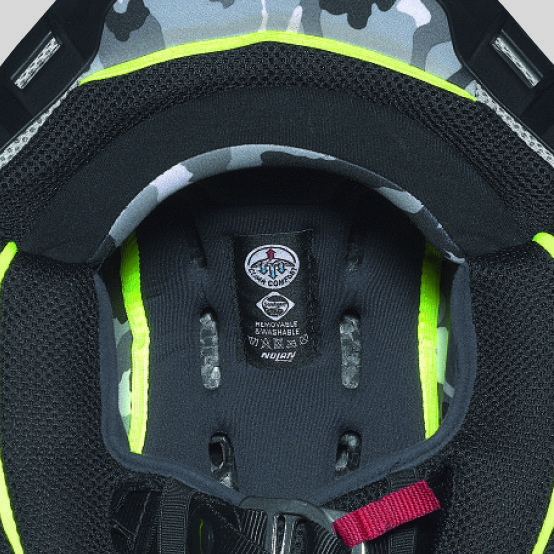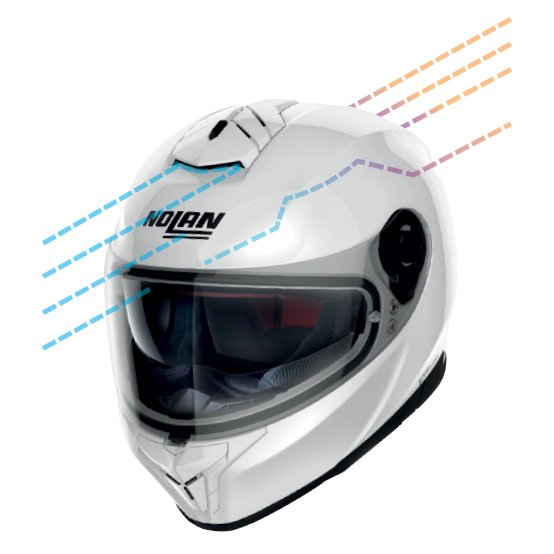 4 - AIRBOOSTER TECHNOLOGY
The exclusive "AirBooster Technology" upper system ensures optimal ventilation where the rider's head most requires: the air is extracted from the upper air intake (positioned under the peak) and forced into the most critical areas, avoiding any dispersion, to guarantee maximum comfort also in extreme riding conditions.
Moreover, the ventilation system features:
A chin guard air intake and frontal air intakes
these allow ventilation in the mouth and forehead area;


Rear extractors are located on the upper part of the helmet, on its back, and in line with the base edge and allow for the expulsion of hot, stale air.
5 - INTEGRATED CHIN STRAPS IN THE CHEEK PADS
Integrated in the cheek pads, the removable and washable chin straps favour the helmet's fit, as well as its wearability.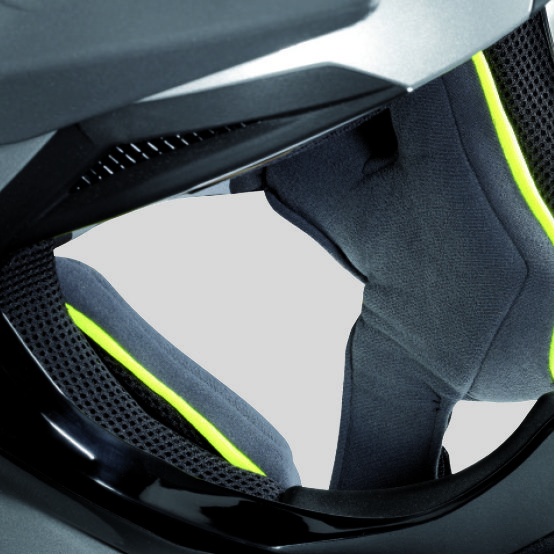 6 - CHIN GUARD AIR INTAKE FILTER
Chin guard air intake filter
7 - SPACE FOR THE GLASSES TAPE
Space for the glasses tape