POD K4 2.0 Knee Braces - Pair - Danger Boy Limited Edition
POD

We are thrilled to unveil the latest collaboration between the rising star and 250SMX Champion, Haiden "Danger Boy" Deegan and POD Active. The "Danger Boy" Limited Edition Knee Brace marries the K4's unparalleled protection technology with a stunning modern design.
- Human Motion Hinge
- Durable
- Lightweight
- Adaptive Cuffs
- Medical certification (FDA, CE)
FEATURES
FEELING DANGEROUS?
Gear up with POD Active and the newly-introduced 'Danger Boy' Limited Edition Knee Brace, out now in association with Haiden Deegan. Based on the medically certified K4 2.0 Knee Brace, you too can benefit from the protection of POD Active – just like Danger Boy himself!
Haiden Deegan, known for his remarkable achievements and incredible skills on the track, has joined forces with POD Active to bring forth a knee brace that reflects his fearless riding style. As a testament to his dedication and passion for the sport, this limited edition knee brace is set to redefine protection and style for motocross enthusiasts across the globe.
"..Yeah, I'm hyped on these signature edition Knee Braces, it took some time, but we got these things dialed. I've definitely enjoyed having free reign on the design.."
– Haiden Deegan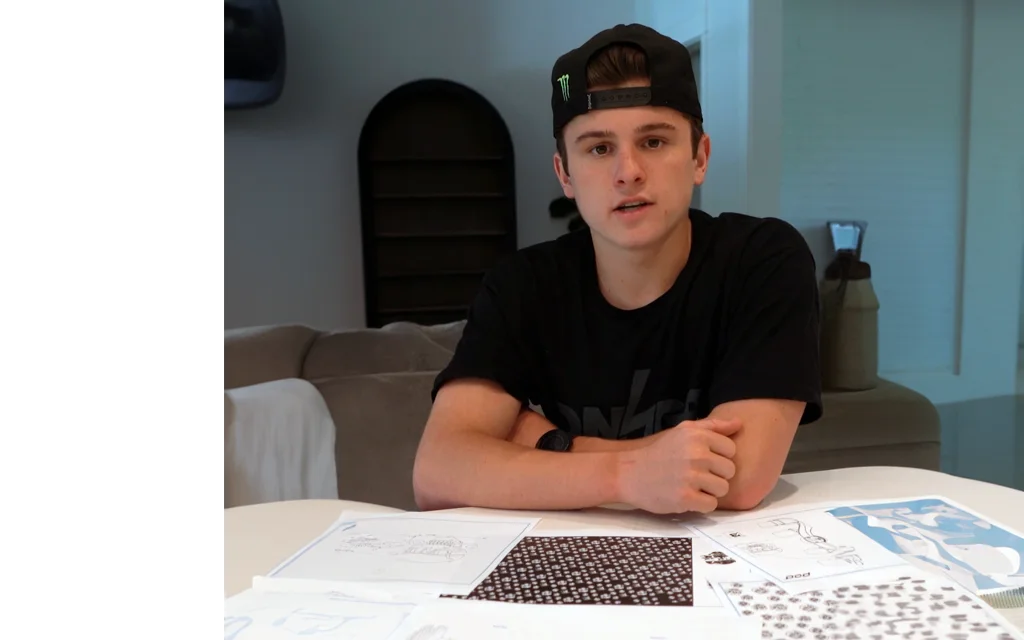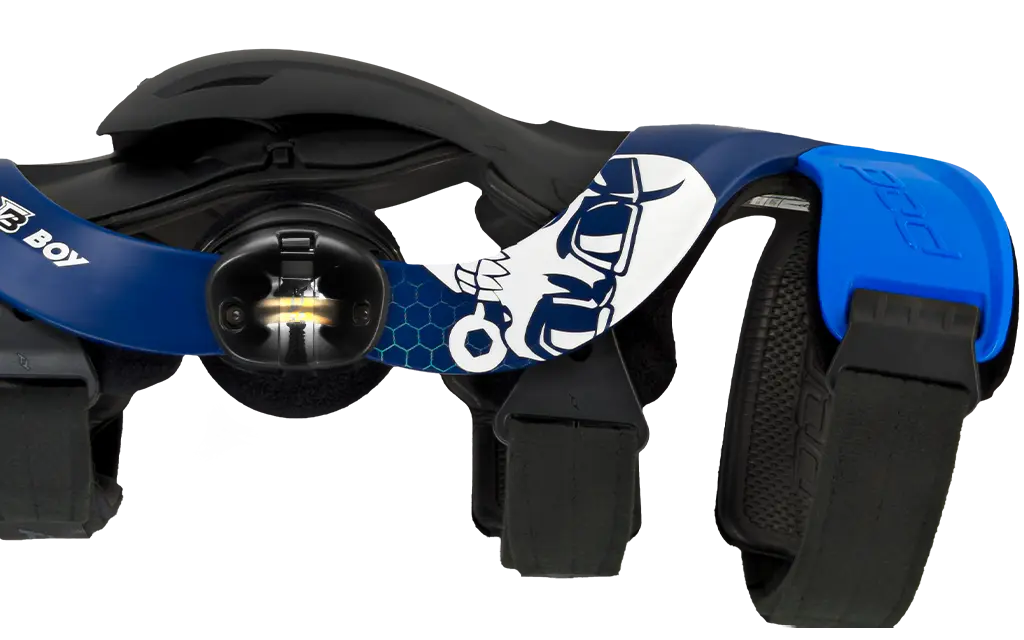 NEW HUMAN MOTION® HINGE
The intensity of modern sport places the human knee at significant risk which is why we developed our own Synthetic Ligaments™ to reduce the strain on yours. Inspired by the human body, our patented Human Motion® technology uses the power of Synthetic Ligaments™ engineered from Vectran Fibres™ (5X stronger than steel) to provide progressive, multidirectional motion control. The New POD Hinge Housing provides smooth contact surface against your knee avoiding abrasion and delivering new levels of comfort, performance & reliability.
A BRACE WITH ATTITUDE
With a striking blue frame empowered by the aqua color in cuffs and graphics, Danger Boy logos, and an intricately-designed skull on the upper-frame, this knee brace exudes confidence and attitude, both on and off the track. The fusion of aesthetics and protective technology makes it a must-have accessory for riders who demand the best.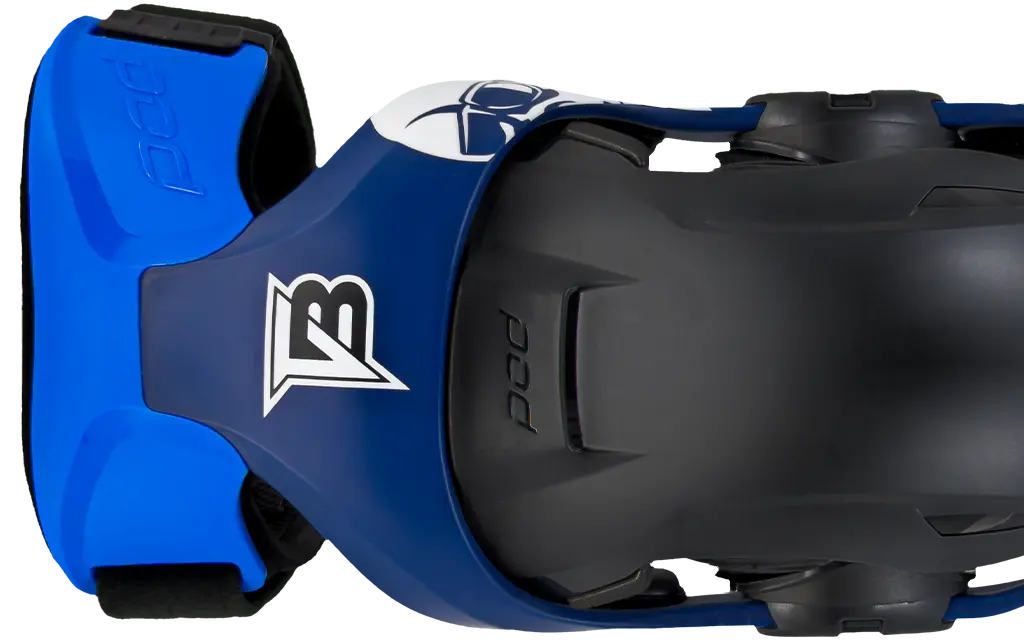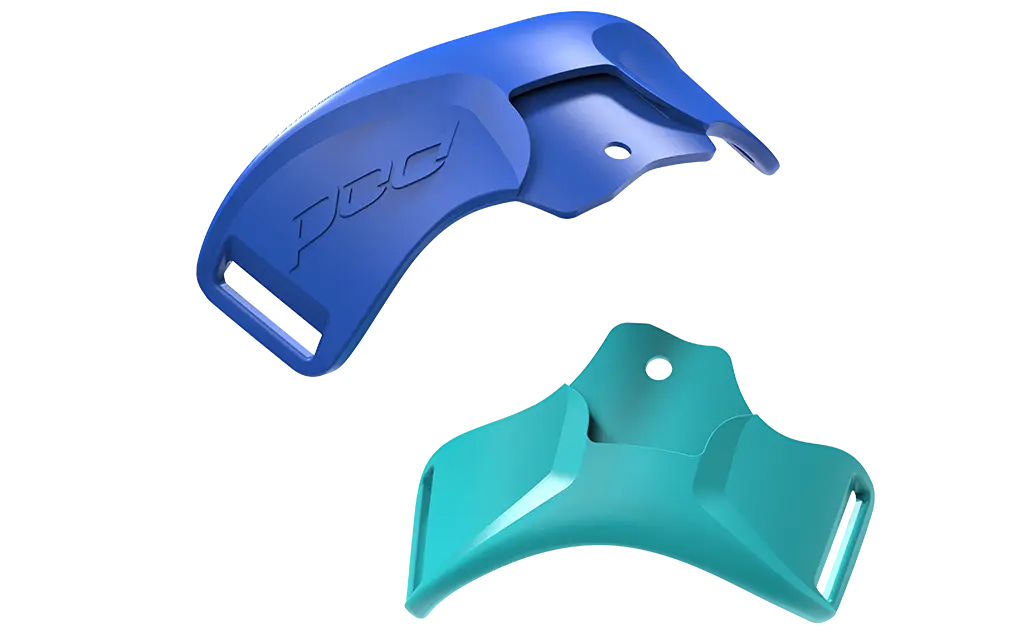 ADAPTIVE CUFFS
The Adaptive Cuffs were designed to conform to various leg shapes, while adapting to muscle movement. They accommodate muscle motion and disperse load reducing the risk of skeletal fractures. Now in Danger Boy's colorway Danger Blue and Aqua.
LUXURY INTERIOR
Frame liners enhance comfort, reduce odor plus capture the interior straps and clips to anchor the brace to your leg, and stop brace migration during your ride. The Frame Liners are easy to remove and wash. Check our How-to video series to find how to maintain these and the rest of your POD knee brace.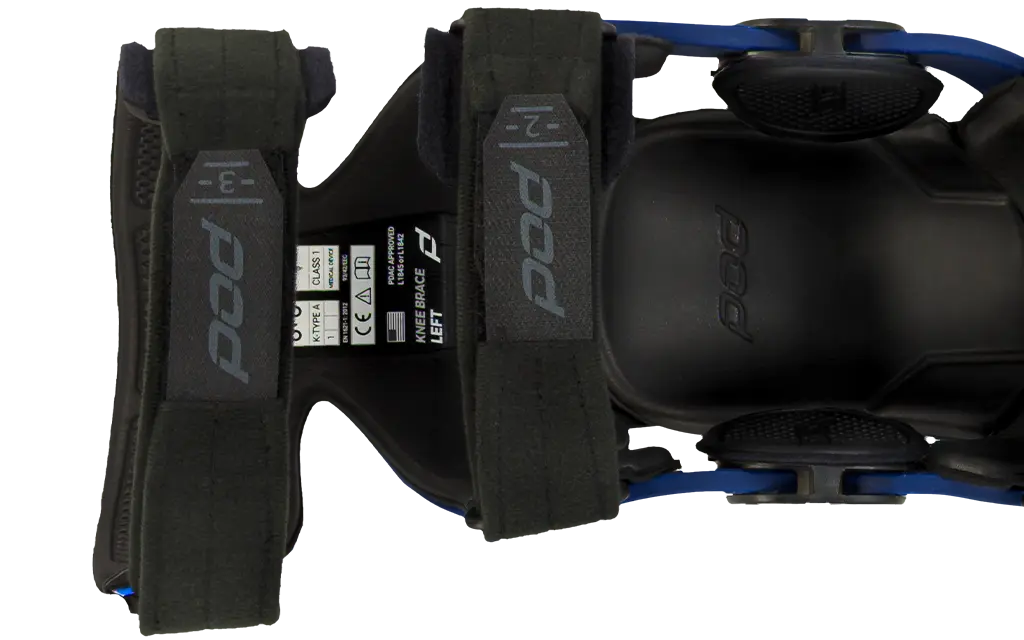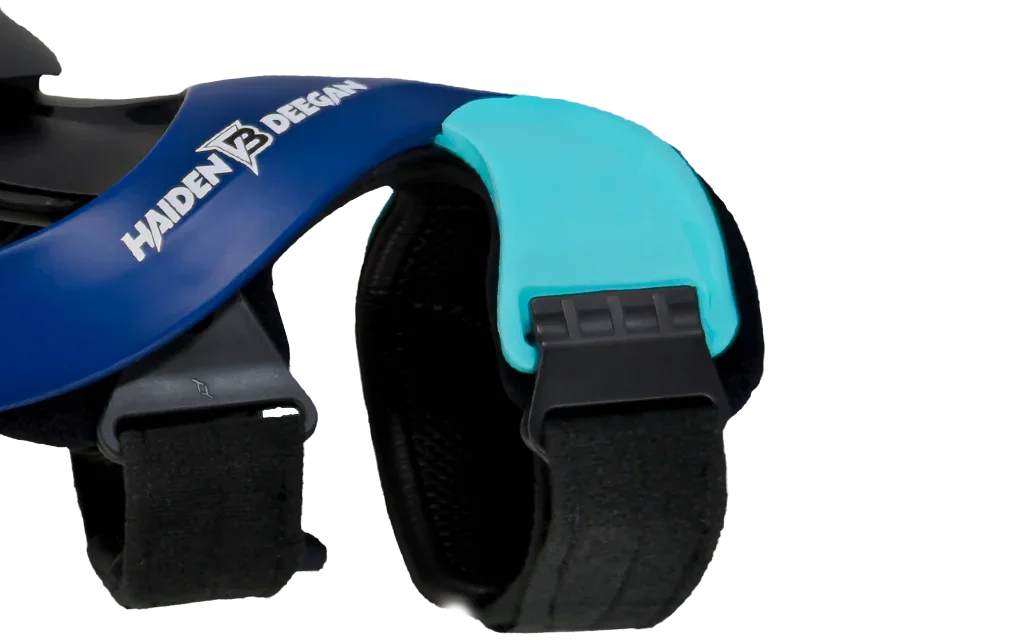 QUICK-LOC
The brand new Quick-Loc Clip System & low profile interior straps anchor the brace to your leg quicker and easier than ever. No more waste of time before a ride!