RK Heavy Duty X-Ring Chain "428" x 136 Link
RK Heavy Duty X-Ring Chain
LIGHT WEIGHT HIGH PERFORMANCE
Description
Affordable, long lasting performance RX sealed chain. XSO series offer less torsional friction and increased performance. XSO chains provide up to 7 times longer wearlife compared to standard chains.
RX-Sealed Chain
Available in 428, 520, 525 & 530
1 Year Off-Road Warranty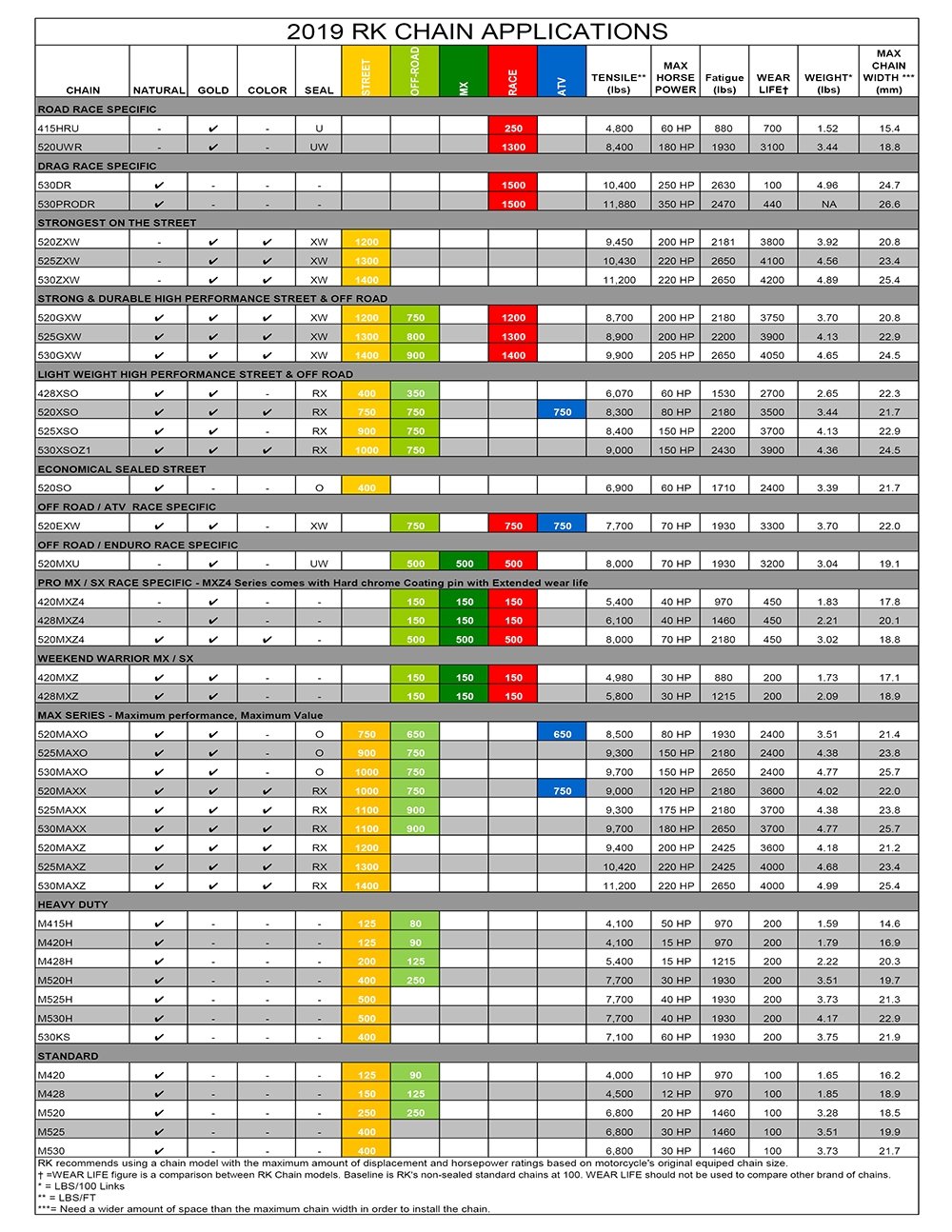 At Motorace you will find wide range of chains and accessories for your bike.