RK High Performance XW-Ring Chain Black "520" x 150 Link
Model: BL520ZXW/150L CHAIN
RK High Performance XW-Ring Chain
EXTREME OFF-ROAD LARGE DISPLACEMENT
Description
RK's GXW series chains are the top of the line extreme performance chains. XW-ring chains are the BEST high-speed, extreme heat performance chains available today. GXW chains provide up to 10 times longer wearlife compared to standard chains.
XW-Sealed Chain
Available in 520, 525 & 530
1 Year Off-Road Warranty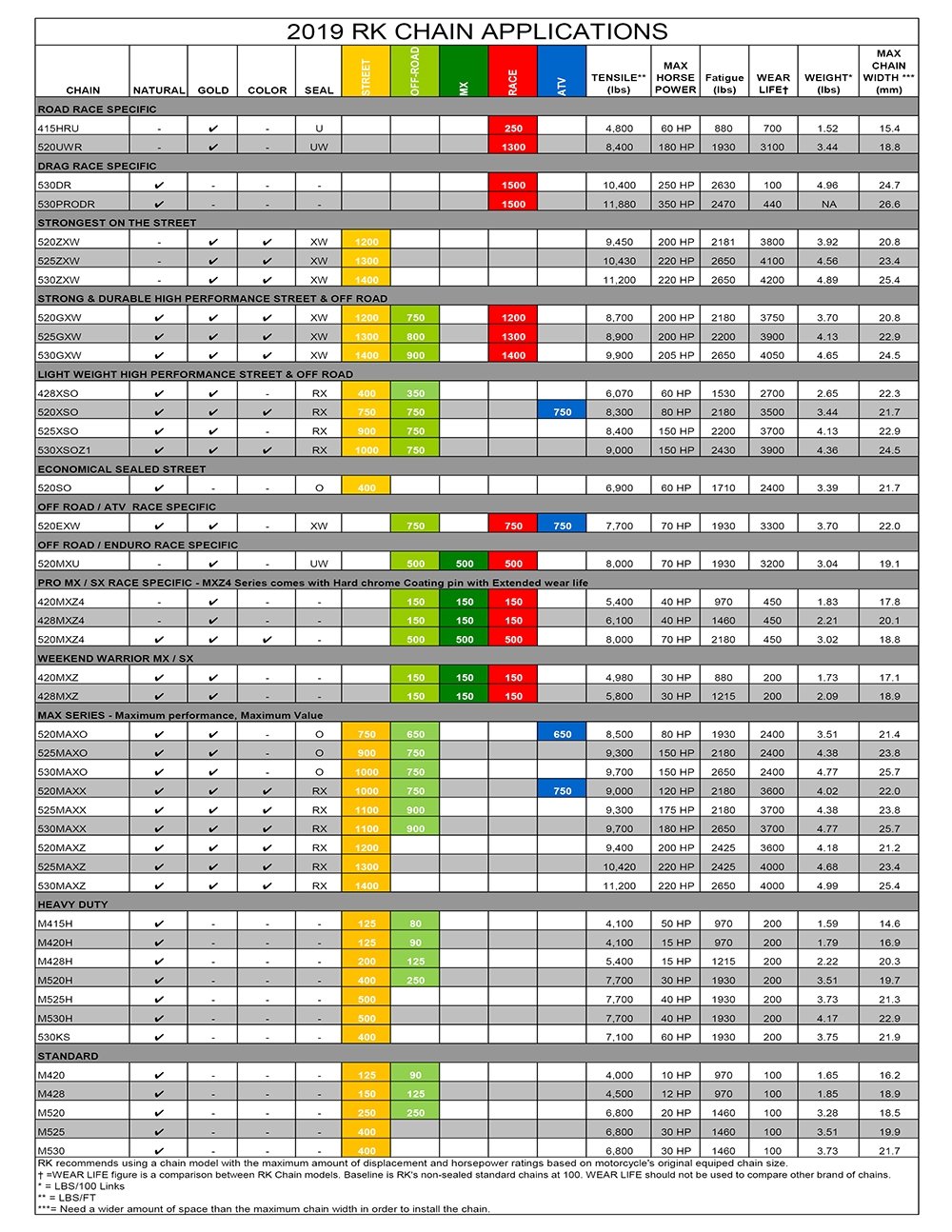 At Motorace you will find wide range of chains and accessories for your bike.